Formula E: Nelson Piquet Jr. out at Panasonic Jaguar Racing
Following a poor start to the 2018-2019 Formula E season, Nelson Piquet Jr. will not return to Panasonic Jaguar Racing this year.
After retiring from the last three Formula E races and failing to score more than one point throughout the first six races of the 13-race 2018-2019 season, Nelson Piquet Jr. will not be returning to Panasonic Jaguar Racing this season.
The 33-year-old Brazilian and the team that he had driven for since the start of the 2017-2018 season parted ways on Thursday.
Here is what Piquet Jr. had to say about leaving Panasonic Jaguar Racing in the middle of the season, according to RACER.
"I have enjoyed working with Panasonic Jaguar Racing over the past season and a half but results in Season 5 have not met the collective expectations of myself and the team."
Here is what Panasonic Jaguar Racing team principal James Barclay had to say about the team and Piquet Jr. cutting ties, according to RACER.
"We made a big step forward when Nelson joined us in Season 4. He achieved some strong results for the team, but recent results have not met his or the team's expectations. We want to take this opportunity to thank Nelson for all the hard work he has put in since joining us ahead of Season 4; he has contributed a significant amount into the development of the car."
Piquet Jr., who won Formula E's inaugural championship in the 2014-2015 season driving for China Racing (now NIO), is one of five drivers who have competed in each of the 51 Formula E races that have ever been contested. Aside of him, only Lucas di Grassi, Sam Bird, Jerome d'Ambrosio and Daniel Abt can make this claim.
However, following the news of Piquet Jr.'s departure from Panasonic Jaguar Racing, this list will likely whittle down to four drivers when Formula E returns to action. The Rome ePrix is the next race on the schedule, and it is scheduled to take place on Saturday, April 13 at Circuito Cittadino dell'EUR in Rome, Italy.
In his 51 career Formula E starts, Piquet Jr. has earned two victories, both in his championship-winning 2014-2015 season, five podium finishes, all in the 2014-2015 season, 13 top five finishes and 22 top 10 finishes.
In his 18 races driving for Panasonic Jaguar Racing, Piquet Jr. earned three top five finishes, all fourth place finishes that he earned in the 2017-2018 season, and six top 10 finishes. He only finished five of his final 13 races driving for the team, and he only recorded two top 10 finishes during this 13-race span. He finished in seventh place in the 2017-2018 season finale before finishing in 10th in the 2018-2019 season opener.
Piquet Jr. currently sits in 20th place in the driver standings with the one point that he earned as a result of his 10th place finish to open up the season. Of the 21 drivers who have competed in each of the season's first six races, only NIO's Tom Dillmann sits lower than Piquet Jr. in the standings.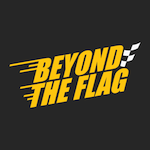 Want your voice heard? Join the Beyond The Flag team!
Write for us!
Will Nelson Piquet Jr. end up landing another ride in Formula E? If so, for which team will he end up driving, and when will he return to the sport?