NASCAR: Floyd Mayweather Jr. starting a Cup Series team?
Is Floyd Mayweather Jr. coming to the NASCAR Cup Series as the team owner of new team The Money Team Racing? The seemingly crazy rumor has somewhat significant backing.
The Money Team is a lifestyle brand inspired by former professional boxer Floyd Mayweather Jr. But "The Money Team Racing"? It may or may not be a new NASCAR Cup Series team with which Mayweather is involved.
Website The Money Team Racing has indicated that this is the case, although the details that were on the site have been replaced by a screen that simply reads "More Info Coming Soon".
There is, however, an archived version of the site, which can be seen here.
According to the archived website, Mayweather is involved in running a new Cup Series team, and they are set to make their debut in the 2019 season finale, the Ford EcoBoost 400, at Homestead-Miami Speedway on Sunday, November 17. The website hints that the 2020 season will be their first full season.
The website also contains an area that reads: "Driver Announcement Coming..Stay close as we give you more of the news."
There is a picture of a #50 Chevrolet Camaro ZL1 that contains the Monster Energy logo and all of the other logos that appear on every Cup Series car, and it also features The Money Team Racing logos. The number 50 is significant in that Mayweather's career record was 50-0 before he retired.
There is also a link to the online store for "HIGH PERFORMANCE MONEY TEAM GEAR", although that link is not currently operable.
The web address for this site, themoneyteamracing.com, was registered back in May, per domain records. There is also a Facebook page, a private Instagram account and a Twitter account for the team.
The Facebook page started in April of 2018 and has had various profile picture and cover photo updates. The Instagram account contains a bio that states: "The Money Team Racing will compete in the @nascar @monsterenergy Cup Series. The team is Co-owned by @floydmayweather". The Twitter account started this past June and contains the same bio.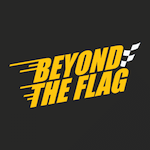 Want your voice heard? Join the Beyond The Flag team!
Write for us!
Will The Money Team Racing compete in the NASCAR Cup Series? The prospect of Floyd Mayweather Jr. owning a team is certainly an intriguing one, as is the boost it could provide to the sport, and he definitely has the money to make it happen.