ARCA: General Tire renews tire deal in multi-year partnership
ARCA officials confirmed on Friday that General Tire will return as the official tire provider for the series in a multi-year deal, including more race sponsorships.
For most of the existence of the ARCA Racing Series, tires were provided to the series by former Cup Series provider Hoosier Tire and Rubber. The company was then replaced by General Tire, a brand of Continental Tire, just a few short years ago. Since then, General Tire has spent dutifully on their deal with ARCA, partnering to sponsor many races. Their deal with the developmental series will continue now for multiple years.
ARCA Racing Series officials confirmed on Friday that General Tire will continue to provide tires to the series for multiple years as part of a new deal. The company will also continue to be the title sponsor for multiple races, with five races planned in 2018. General Tire will be the presenting sponsor of the season opener in Daytona, as well as the races at Talladega, Pocono, DuQuoin, and the return of ARCA to Charlotte.
Here are the confirmed entitlement races for General Tire in the ARCA Racing Series:
| | | |
| --- | --- | --- |
| Track | Race | Date |
| Daytona International Speedway | Lucas Oil 200 Driven by General Tire | Sat., Feb. 10, 2018 |
| Talladega Superspeedway | General Tire 200 | Friday, April 27, 2018 |
| Charlotte Motor Speedway | General Tire 150 | Thursday, May 24, 2018 |
| Pocono Raceway | General Tire #AnywhereIsPossible 200 | Friday, June 1, 2018 |
| DuQuoin State Fairgrounds | General Tire Grabber 100 | Monday, Sept. 3, 2018 |
Travis Roffler, director of marketing for General Tire, expressed the company's excitement to continue with the ARCA Racing Series, according to ARCA Racing:
"We're pleased to announce the extension of our partnership with ARCA and look forward to expanding our presence in the sport by adding the General Tire 150 at Charlotte Motor Speedway. Our team has worked hard to help grow ARCA and provide competitive, action-packed racing each week for the fans. We're eager to work with ARCA to help expand both our brands even more."
ARCA president Ron Drager also showed his appreciation for General Tire continuing as part of the series:
"General Tire's strategic partnership with the ARCA Racing Series presented by Menards is extensive. The series as a whole has benefited from General Tire's participation, which includes supplying all tires used in competition, race event entitlements, the General Tire Superspeedway Challenge, the General Tire Pole Award, media support, onboard camera placement, trackside signage and at-track activation. We will continue to build on the relationship we established in 2016."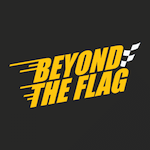 Want your voice heard? Join the Beyond The Flag team!
Write for us!
The ARCA Racing Series will be back on track in the Lucas Oil 200 Driven By General Tire from the world's center of speed, Daytona International Speedway. See the race on February 10, 2018 at 4:30 pm eastern. Television coverage will be announced in the coming weeks.