Welcome to Beyond the Flag, the All Racing news and opinions site brought to you by the FanSided Network. Beyond the Flag is dedicated to providing top-notch All Racing news, views, and original content. This site also serves as a community for like-minded fans to come together to catch up on the latest news and to discuss their passion.
Meet the Team
Asher began writing about sports in August 2015 for NFL Pressbox before branching out in March 2016 and purchasing his own website called SportsPress. His 2020 work marks five years of motorsports coverage and four on Beyond the Flag, as he has written for the site since February 2017 and became Site Expert two months later. He continues to manage Beyond the Flag after having been hired by FanSided as Junior Editor in October 2020. He has been an officially accredited media member for IndyCar and NASCAR since September 2019.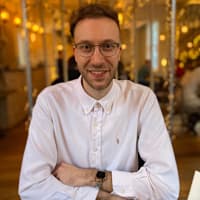 25-year-old contributor to The Pride of London, Beyond the Flag and Green Street Hammers from Nottingham, England. Senior Production Journalist for Notts TV, covering Nottingham Forest, Notts County and Mansfield Town. Produce the channel's football show Team Talk.
I've been loving NASCAR since I was 6 years old. I'm 20 now and in that time, I've learned a lot about the history of the sport, along with forming a lot of opinions. I want to share them with you.
Sportscaster with emphasis on motorsports. Love NASCAR, IndyCar, F1, IMSA, Outlaws, Big Block Modifieds, Snocross, Supercross. Also a diehard Yankees and Bills fan. Brockport '19 (Go Golden Eagles!)
Hello. My name is Jacob LeBlanc and I live in Syracuse, NY. I graduated from SUNY Cortland with a degree in Sport Management.
Where shall I start? Motorsport has always been my number one passion, especially Formula One. I have always been interested in sharing my opinion on certain events that happen in the motorsport world and now I can. Away from Motorsport, I am a big Tottenham Hotspur fan as painful as that is. I'm also a fan of binging TV shows in my free time. You know, all the normal things.
Bryce Turner is a 23-year-old journalist based in Toronto, Canada. He has over five years of experience covering regional NASCAR races, gaining media credentials for more than 25 events for a video series he created. Most of his sports reporting experience comes from auto racing, but he does follow baseball closely, where his favorite mascot is the Phillie Phanatic.
Write for Us
We aren't called FanSided for nothing. Our network of sports, entertainment and lifestyle sites are powered by fans that want to cover their passions! Whether you are just looking to get your start in online media or you want to contribute to your favorite site as a hobby, FanSided wants to hear from you.
Whatever your goal, FanSided can help your voice be heard. If you are interested in writing for any of our sites, please be sure to check out our openings page and submit a proposal.
About FanSided
The idea of FanSided was born in 2007, when two brothers felt that their favorite team, the Kansas City Chiefs, was being under-covered by the mainstream media. Taking matters into their own hands, they launched Arrowhead Addict, a move that would spawn the creation of FanSided in 2009, a network of over 300+ fan-powered unique sports, entertainment and lifestyle sites dedicated to team-specific, sport-specific, genre-specific, and fanbase-specific coverage.
From sports, movies and TV to lifestyle and tech, FanSided has you covered.
Advertise/Contact Us
Let's stay in touch. If you'd like to advertise with us, partner with us or have feedback, please fill out our contact form.
Email us: beyondtheflag@fansided.com
Write us: Sportority Inc., 462 7th Avenue, Floor 4, New York, NY 10018
Legal Disclaimer