Danica Patrick nominated for Game Changer People's Choice Award
Former IndyCar and NASCAR driver Danica Patrick has been nominated for the Game Changer of 2018 Award in the People's Choice Awards.
Danica Patrick, whose professional racing career ended after this year's Indianapolis 500, has been nominated for the Game Changer of 2018 Award in the People's Choice Awards, for which the live broadcast is scheduled to air on E! on Sunday, November 11 at 9:00 p.m. ET.
Patrick is one of 12 nominees for this award. You can vote up to 25 times each day for who you believe should win it by clicking here.
The other 11 athletes nominated for this award are Olympic figure skater Adam Rippon, Olympic gymnasts Aly Raisman and Simone Biles, Olympic snowboarder Chloe Kim, soccer player Cristiano Ronaldo, NFL quarterbacks Colin Kaepernick and Nick Foles, NBA small forwards Kevin Durant and LeBron James, WWE wrestler Nia Jax and tennis player Serena Williams.
After 13 seasons competing full-time in either IndyCar, the NASCAR Xfinity Series or the NASCAR Cup Series from 2005 through 2017, Patrick stopped racing full-time ahead of this season. She competed in only NASCAR's Daytona 500 and IndyCar's Indy 500, a two-race stint that became known as the "Danica Double", this year before retiring.
Patrick's start in this year's Indy 500 was her first IndyCar start since her full-time career in the sport ended in 2011. She competed full-time in IndyCar from the 2005 season through the 2011 season.
She competed in 116 starts over the course of her career and racked up seven podium finishes, of which one was a victory. Her lone victory came in the race at Twin Ring Motegi in Motegi, Japan in the 2008 season.
In Patrick's seven full-time seasons in IndyCar, she finished outside of the top 10 in the championship standings just once. Her best finish in the standings was fifth place, which she recorded in the 2009 season. She recorded three career pole positions, all of which came in the 2005 season, and she racked up six top 10 finishes in eight Indy 500 starts, including a career-high third place finish in 2009.
Patrick competed in 61 Xfinity Series races from the 2010 season through the 2014 season. Her lone full-time season in the sport was the 2012 season. She finished in 10th in the championship standings this season.
In her 61 career Xfinity Series starts, Patrick's lone top five finish was a fourth place finish in the race at Las Vegas Motor Speedway in Las Vegas, Nevada in the 2011 season. Her lone career pole position came in the February race at Daytona International Speedway in the 2012 season.
In 191 career Cup Series starts, of which 180 came during her stint as a full-time driver from the 2013 season through the 2017 season, Patrick racked up seven top 10 finishes, including a career-high sixth place finish in the race at Atlanta Motor Speedway in Hampton, Georgia in the 2014 season.
Patrick's best finishes in the Cup Series championship standings were 24th place finishes, which she recorded in the 2015 and 2016 seasons. Her lone top 20 finish in seven Daytona 500 start came in 2013 when she finished in eighth after starting from the pole position for the only time in her Cup Series career.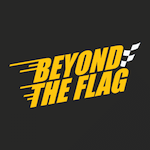 Want your voice heard? Join the Beyond The Flag team!
Write for us!
Will Danica Patrick win the Game Changer of 2018 Award? Tune in to E! on Sunday, November 11 at 9:00 p.m. ET for the live broadcast of the announcements of the winner of this and other awards in the People's Choice Awards.