NASCAR Xfinity Series: Chase Briscoe wins 2018 Drive for the Cure 200
Chase Briscoe earned his first career NASCAR Xfinity Series victory by winning the Drive for the Cure 200 at the Charlotte Motor Speedway roval.
Stewart-Haas Racing's Chase Briscoe is not a full-time NASCAR Xfinity Series driver. In fact, he had made just three starts in the Xfinity Series this season coming into the 28th race of the 33-race 2018 season, and he had made just 13 Xfinity Series starts in his career.
Briscoe's best career finishes in the Xfinity Series were ninth place finishes in the races at Chicagoland Speedway and Indianapolis Motor Speedway last year, and his best finish of the season was his 11th place finish in the May race at Charlotte Motor Speedway.
But in the inaugural Xfinity Series race at the Charlotte Motor Speedway roval, the Drive for the Cure 200, the 23-year-old Mitchell, Indiana earned his first career Xfinity Series victory.
Briscoe won the 55-lap race around the 17-turn, 2.28-mile (3.669-kilometer) Charlotte Motor Speedway roval in Concord, North Carolina by 1.478 seconds over Chip Ganassi Racing's Justin Marks, who was the highest finishing Chevrolet driver in second place in his #42 Chevrolet.
Team Penske's Austin Cindric finished the race in third place in his #22 Ford. Joe Gibbs Racing teammates Ryan Preece and Christopher Bell were the highest finishing Toyota drivers of the race. They finished in fourth and fifth in their #18 Toyota and #20 Toyota, respectively.
Richard Childress Racing's Matt Tifft, Stewart-Haas Racing's Cole Custer, Fury Race Cars' Kaz Grala, JR Motorsports' Tyler Reddick and Richard Childress Racing's Daniel Hemric rounded out the top 10 by finishing in sixth, seventh, eighth, ninth and 10th place in their #2 Chevrolet, #00 Ford, #61 Ford, #9 Chevrolet and #21 Chevrolet, respectively.
The race featured a total of four lead changes among four drivers. Aside of Briscoe, who led more laps than anybody else in the field with 33 laps led, three drivers led at least one lap of the race. Those drivers were Briscoe, Bell and Hemric. Hemric won stage one and Bell won stage two.
The race also featured a total of five caution flag periods, of which three took place as a result of on-track incidents and the other two took place as a result of the endings of stages one and two. Of the 40 drivers who started the race, 34 finished it, and of the 34 who finished it, 30 finished it on the lead lap.
Here are the full race results of the 2018 Drive for the Cure 200 at the Charlotte Motor Speedway roval.
Race Results
1st – Chase Briscoe
2nd – Justin Marks
3rd – Austin Cindric
4th – Ryan Preece
5th – Christopher Bell
6th – Matt Tifft
7th – Cole Custer
8th – Kaz Grala
9th – Tyler Reddick
10th – Daniel Hemric
11th – Ryan Reed
12th – Ross Chastain
13th – Alex Labbe
14th – Elliott Sadler
15th – Justin Allgaier
16th – Ryan Truex
17th – Brendan Gaughan
18th – Jeremy Clements
19th – Spencer Gallagher
20th – Michael Annett
21st – Lawson Aschenbach
22nd – Brandon Jones
23rd – Joey Gase
24th – Josh Bilicki
25th – Garrett Smithley
26th – Ray Black Jr.
27th – David Starr
28th – Chad Finchum
29th – Spencer Boyd
30th – Dylan Murcott
31st – Vinnie Miller
32nd – Timmy Hill
33rd – Katherine Legge
34th – Ty Majeski
35th – Bayley Currey
36th – Ryan Sieg
37th – Andy Lally
38th – Landon Cassill
39th – Jeff Green
40th – J.J. Yeley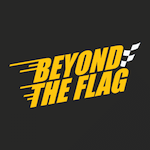 Want your voice heard? Join the Beyond The Flag team!
Write for us!
The next NASCAR Xfinity Series race is the third and final race of the opening round of the 2018 playoffs, the round of 12. This race is the Bar Harbor 200, which is scheduled to take place on Saturday, October 6. This race is set to be broadcast live on NBC Sports Network from Dover International Speedway in Dover, Delaware beginning at 3:00 p.m. ET.