NASCAR Xfinity Series: Bobby Dale Earnhardt talks his first race in 2018
Bobby Dale Earnhardt finished in 27th place in the Kansas Lottery 300. After the race, he talked to me about his first race of the 2018 NASCAR Xfinity Series season.
Most people know the last name Earnhardt. It is synonymous with racing, and the #3 is an iconic number in NASCAR. Sure, everyone knows Dale Earnhardt and his son Dale Earnhardt Jr. Dale Earnhardt Jr. has an older brother, Kerry Earnhardt. Kerry Earnhardt has two sons racing in NASCAR: Jeffrey Earnhardt and Bobby Dale Earnhardt. To prevent confusion, Jeffrey Earnhardt and Bobby Earnhardt are the grandsons of Dale Earnhardt.
Jeffrey Earnhardt races in the NASCAR Cup Series driving the #96 Gaunt Brothers Racing Toyota. Bobby Earnhardt has only competed in three NASCAR Xfinity Series races, including the 2018 Kansas Lottery 300 at Kansas Speedway.
Before the race, Bobby Earnhardt tweeted this picture.
In this race, Bobby Earnhardt drove the #66 MBM Motorsports Toyota. After the race, he spoke with me about his race weekend and his hopes for the future of his racing career.
Regarding Bobby Earnhardt racing the #66 Toyota at Kansas Speedway, MBM Motorsports owner Carl Long shared his thoughts on Facebook.
Bobby Earnhardt qualified in 30th place for the race. Following some early wrecks that involved several contenders, he climbed up into the top 25. While running in 21st, his car showed no fuel pressure. He pulled the car into the garage, where the team diagnosed the issue as a fuel pump problem. This problem ended his race, but he finished in 27th in his return to the Xfinity Series.
Following the race, Earnhardt spoke with me about his experience.
NOTE: "Q" means questions asked by yours truly and "A" means Earnhardt's answers.
Q: Tough break on finishing 27th place with the fuel pump issue. Tell me about the race.
A: Overall it was a good weekend for our team. I did not drive the car in the first practice, so that put us behind the ball. In second practice, we worked hard to catch up. We still weren't pleased with the car, so we made some big adjustments before qualifying. I qualified in 30th place, which isn't bad. On the first lap, there was a wreck! The #7 (Justin Allgaier) got loose and several good cars wrecked. While that's a bummer for them, it helped us because we normally don't finish ahead of those drivers. A lot of good drivers were impatient, so after a few early cautions, we restarted 15th, which was pretty cool. We ran top 20-30 for a while. The car was running halfway decent, I was getting more comfortable driving it, and I figured out how to better drive in turn 2. On lap 133, I drove into turn two and the car died. No fuel pressure even though we knew we were good on gas. I coasted the car down pit lane. My crew put fuel in the car, but still no fuel pressure. Carl (Long, my spotter) radioed down telling me I was running 21st at the time. We took the car back to the garage and we diagnosed it as a fuel pump issue. MBM Motorsports worked their tails off to fix the fuel pump line, but by that point we couldn't gain anymore spots. We called it a day. If that problem didn't occur, I was in a good position to finish top 20.
Q: How did you prepare for racing in the Xfinity Series for the first time this season, after having not raced in NASCAR since Kansas Speedway last year?
A: I try to stay in the best shape possible. Unfortunately, I couldn't jump on a simulator to practice. I ran a couple of modified races earlier this year so the rust wouldn't be as noticeable.
Q: Why race at Kansas Speedway? You've raced there twice out of your three Xfinity Series starts.
A: My business partner John Shearer lives in Kansas. He has the connections with local businesses to fund my racing at the speedway. It's a fun track. John worked hard to get me sponsorship for that race. HABCO Inc. helped me get to the track, as they were the primary sponsor. Copeland Insurance Agency came on the car for the second year in a row. Circle S Gelbvieh, WT Contracting & Dirt Inc., Synergy Inspections, and Longfellow Foundations Inc. all supported me this weekend and we couldn't have raced without them.
Following the race, Earnhardt tweeted his thanks to his sponsors.
Q: How does having two regular Xfinity Series competitors like Chad Finchum and Timmy Hill as teammates help you?
A: They're awesome teammates! They know more techniques for racing just from regularly racing. They both gave good advice, they're helpful, and I'm glad I can lean on them during the race weekend. Timmy in particular practiced the #66 Toyota in the first practice just to give the team an experienced opinion. After he ran the car, the team worked on the car before I jumped in just to make my transition of racing in the Xfinity Series for the first time this season easier.
Q: Most people know the last name Earnhardt. Tell me something about you.
A: Racing is not my job, at least not now. I work a regular job to provide for my family. I have a wife and kids, I take care of them first. Because I have a family, I haven't looked for sponsors to race this season. That's what I do. They're first in my life.
Q: I totally understand and I'm confident most people agree. Tell me though, do you have any future racing plans?
A: Yes, I'm trying to race at Texas and Homestead this season. Those tracks would give me more experience. Then I'm trying to run for Rookie of the Year in the Xfinity Series in 2019. It's all dependent on sponsors, but hopefully I'll be racing for MBM Motorsports. The MBM Motorsports guys work hard, especially with their budget. Carl is a good guy, he has helped me out a lot in my racing career. While I'd love if a big sponsor came on board so I could race for one of those big teams, it'd also be cool to build MBM Motorsports' program. Let's be like Richard Childress and my grand-dad. He had the chance to go elsewhere, but he stayed with Childress. If everything works out, I'll stay at MBM Motorsports. They're a good group of guys. I'd love to go race at Daytona, and hopefully I'll do so next season. An Earnhardt racing at Daytona, isn't that cool?
Closing thoughts
Thank you to Bobby Earnhardt for doing this interview with me. I wish him good luck as he seeks sponsorship for the races at Texas Motor Speedway and Homestead-Miami Speedway later this season. I also wish MBM Motorsports good luck in the remaining three Xfinity Series races this year.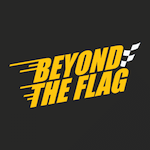 Want your voice heard? Join the Beyond The Flag team!
Write for us!
MBM Motorsports and the rest of the NASCAR Xfinity Series field will enjoy their last off weekend of the 2018 season this upcoming weekend. The first of the final three Xfinity Series races is set to take place at Texas Motor Speedway. This race, the O'Reilly Auto Parts 300, is scheduled to take place on Saturday, November 3. NBC Sports Network is set to air the race live beginning at 4:30 p.m. ET.