Formula E: What could've been for Antonio Felix da Costa if not for Marrakesh disaster
A teammate collision between Antonio Felix da Costa and Alexander Sims in the Marrakesh ePrix derailed the former's Formula E title hopes before they could take off.
It's been over a month and a half since DS Techeetah's Jean-Eric Vergne became the first driver to win two Formula E championships by winning his second consecutive title.
One driver who did not find himself in championship contention heading into the season finale was BMW i Andretti Motorsport's Antonio Felix da Costa. But if not for one early season incident, he would have been, and perhaps he would've been the runaway title favorite as well.
The Andretti team entered the 2018-2019 season coming off of a season during which they scored just 24 points and finished in 10th place out of 10 teams in the team standings.
But the birth of a partnership with BMW over the offseason coupled with a clear handle on the all-new Gen2, second generation Formula E car resulted in immediate success.
Da Costa took the pole position for the season-opening Ad Diriyah ePrix, and he held off reigning champion Vergne to win the race to open up an early 10-point (28 to 18) lead in the driver standings. In just one race, he had scored more points than the entire Andretti team had the previous season.
In the following race, BMW i Andretti Motorsport were even more dominant. In what ended up being a 31-lap race, da Costa took the lead on lap 11. On lap 26, he was leading with teammate Alexander Sims, a rookie in just his second career start, in second place. Third place Jerome d'Ambrosio was a distant third.
But Sims then attempted to take the lead from da Costa, and they collided, handing the lead of the race to d'Ambrosio, who never looked back. While Sims still finished in a decent fourth place, da Costa was forced to retire as a result of this collision.
When the race ended, da Costa ended up 12 points behind (40 to 28) d'Ambrosio for the lead of the driver standings. If not for the collision between him and his teammate, he would have held a commanding lead with two victories in two races.
With 53 points, da Costa would have held a 23-point lead over d'Ambrosio in second place with 30. Vergne, who moved from sixth to fifth as a result of this accident, would have sat in third with 26 points instead of a second place tie with da Costa with 28. Above all, da Costa would have had a ton of momentum, and BMW i Andretti Motorsports would have been the clear team to beat.
But after this race, the team never got back on the right track. They recorded just four podium finishes over the course of the season's final 11 races with no victories. Da Costa finished in sixth place in the driver standings.
Looking back now, what could have been for da Costa had this incident not occurred?
At worst, he would have finished in second place in the driver standings. He finished the season with 99 points. With an additional win, he would have finished with 124. Nissan e.dams' Sebastien Buemi actually finished in second with 119. Vergne, who scored 136 points, would have scored 134, just 10 more than da Costa.
This is despite the fact that da Costa led zero laps in any of the season's final 11 races with six qualifying efforts that resulted in starting positions outside of the top 10.
Factor in the additional momentum that da Costa and the team would have had moving forward had this disastrous result not occurred, and he could have been the runaway favorite to win the title. Only once over the course of these final 11 races did he finish lower than he started.
The real kicker is the fact that even with this incident and the huge negative point swing that he endured relative to his competition because of it, he still managed to ascend back to the lead of the driver standings several races later.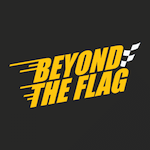 Want your voice heard? Join the Beyond The Flag team!
Write for us!
Of course, this is all hypothetical, and nothing more. There are no guarantees that Antonio Felix da Costa would have been the 2018-2019 Formula E champion had things gone his way in the season's second race. However, given the point swing that this race caused and the fact that he and the team could never truly rebound and even them "not rebounding" still resulted in some success, you really have to wonder what might have been.