Is Juan Pablo Montoya the greatest driver of the modern era?
Juan Pablo Montoya captured his first ever IMSA WeatherTech SportsCar Championship victory this past season with his teammate Dane Cameron. After his championship victory, is it time to put Montoya among the greatest drivers in the modern era of racing?
It is very rare to see drivers race in multiple series, especially compared to how often drivers used to do it. But one driver who has had success through the biggest racing series in the world in more modern years is Juan Pablo Montoya.
Montoya raced in numerous lower series through the early to mid-1990s and had a decent amount of success. His first chance in an international racing series was in the International Formula 3000 series in 1997. In his first season in the series, he narrowly missed out on winning the championship, but he did get noticed by the Williams Formula 1 team and became a test driver for them.
In Montoya's second year in Formula 3000, he did win the championship, defeating Nick Heidfeld in a hotly contested battle. He won four races, recorded nine podium finishes and took seven pole positions throughout the 12-race 1998 season.
In 1999, Montoya moved on to CART. He raced in CART for two years, and in those two years, he was very successful. He won 10 races, recorded 13 podium finishes, and 14 pole positions in 40 races.
He became the youngest ever CART champion in his rookie year at only 24 years old, winning the championship on a tiebreaker over Dario Franchitti with seven victories to Franchitti's three. He also competed in the 2000 Indianapolis 500, and he won the race as a rookie.
After his two years in CART, Montoya made the jump up to Formula 1. In his rookie year driving for Williams, Montoya won the Italian Grand Prix and recorded four podium finishes to go along with three pole positions. He also won the prestigious Monaco Grand Prix in 2003. He drove for Williams through the 2004 season.
In 2005, he made the switch to McLaren. He was always competitive throughout his years in Formula 1 until his contract with McLaren ended after 2006. His career saw varying success and no championships, but over the course of 94 races, he earned seven wins, recorded 30 podium finishes and took 13 pole positions. His best finish in the championship standings was third place, which he recorded twice.
In 2007, Montoya switched over to NASCAR, racing for Chip Ganassi Racing. He competed in a few races for the team in both the Xfinity Series (then the Nationwide Series) and the Cup Series in 2006 before driving part-time for the team in the Xfinity Series and full-time for the team in the Cup Series in 2007.
In total, Montoya competed in 23 Xfinity Series races, and he won the race at Autodromo Hermanos Rodriguez in 2007. He recorded three top 10 finishes in these 23 races.
From 2007 to 2013, he drove full-time for Chip Ganassi Racing. The 2007 Rookie of the Year competed in 255 races, including 252 over the course of these seven seasons, before leaving NASCAR. He won the 2007 race at Sonoma Raceway and the 2010 race At Watkins Glen International.
After Montoya retired from full-time NASCAR competition, he returned to open-wheel racing in 2014 driving for Team Penske. He spent three seasons competing in IndyCar and won four more races, including the 2015 Indy 500, which he won in come-from-behind fashion after early damage mired him in 30th place.
He recorded 13 podium finishes throughout his IndyCar career, and his best finish in the championship standings was second place in the 2015 season. He lost this title on a tiebreaker to Scott Dixon, as Dixon won three races to Montoya's two. Montoya last competed in IndyCar in the 2017 Indy 500.
Montoya currently races with co-driver Dane Cameron for Team Penske in the IMSA WeatherTech SportsCar Championship. He has plenty of prototype racing experience from earlier in his career, as he earned three 24 Hours at Daytona victories for Chip Ganassi Racing when they ran a Daytona Prototype in the Grand-Am Rolex series.
Montoya has earned three more race wins since becoming a full-time IMSA driver in 2018, and he won the 2019 IMSA WeatherTech SportsCar Championship in the Daytona Prototype international (DPi) class at the age of 44.
It seems like there really isn't anything that Montoya can't drive, and no matter what he has driven, he has always been competitive. He can be considered somewhat of an "ageless wonder" in the world of motorsport.
Montoya has been a force in the world of motorsport ever since he reached the international scene in the late 1990s. He has raced in arguably the four biggest racing series in the world and earned multiple wins in each of them.
He also has recorded victories in some of the biggest races in the world, including the Monaco Grand Prix, the Indy 500 and the 24 Hours of Daytona. Big races left for him to win include the Daytona 500 and the 24 Hours of Le Mans, and I wouldn't be surprised if he were to make the trip over to France to try to capture that 24 Hours of Le Mans victory sooner rather than later.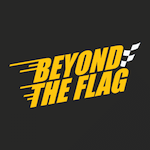 Want your voice heard? Join the Beyond The Flag team!
Write for us!
When discussing the best drivers in this modern era of racing, it's okay to mention drivers such as Fernando Alonso, Scott Dixon, Scott Pruett and Jimmie Johnson, but I you cannot have this conversation without making a very strong case for Juan Pablo Montoya being the best of the bunch. It is so rare to see drivers jump from series to series and be successful the way Montoya has been; it is a once in a generation type of thing, and after his expansive racing career ends and he retires, he will most definitely go down as one of the greats.