Formula 1: Mexico City Grand Prix not being broadcast on ESPN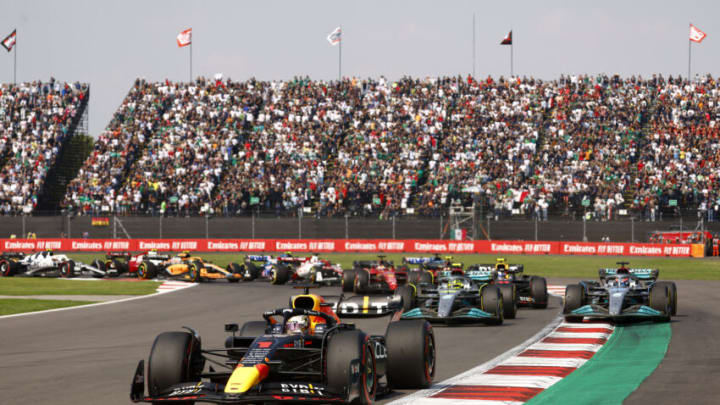 Mexico City Grand Prix, Autodromo Hermanos Rodriguez, Formula 1 (Photo by Chris Graythen/Getty Images) /
The second of three straight Formula 1 races not on ESPN is this weekend's Mexico City Grand Prix at Autodromo Hermanos Rodriguez.
The 19th of 22 races on the 2023 Formula 1 calendar is scheduled to take place this Sunday afternoon at Autodromo Hermanos Rodriguez. The Mexico City Grand Prix, formerly known as the Mexican Grand Prix, is the fifth race of the year that won't be shown live on ESPN or ESPN2.
Instead, the 71-lap race around the 17-turn, 2.674-mile (4.303-kilometer) road course in Mexico City, Mexico is set to be aired on ABC.
It is the second straight race on ABC's schedule, as the United States Grand Prix at Circuit of the Americas was shown on ABC last Sunday afternoon.
Sunday's Mexico City Grand Prix is the second of three Formula 1 races in a row not on ESPN.
The Sao Paulo Grand Prix at Interlagos Circuit next weekend is set to be shown on ESPN2. The Qatar Grand Prix, which took place at Lusail International Circuit two weeks before the United States Grand Prix, remains the most recent race broadcast live on ESPN, and it wasn't even initially scheduled to be. It was initially slated for ESPN2.
With the Japanese Grand Prix at Suzuka Circuit having also been shown on ESPN2 two weeks prior, the initial plan was to have five straight races not on ESPN.
Three-time reigning world champion Max Verstappen enters Autodromo Hermanos Rodriguez as the two-time reigning winner of the Mexico City Grand Prix, having won the race both times it has been contested since its 2020 cancellation due to COVID-19-related restrictions.
His 2021 victory, which was his third at the track, played a crucial role in his world championship run against Mercedes' Lewis Hamilton, and his 2022 victory, which made the track one of two at which he has won four times, played a part in his record-breaking 15-win campaign.
He enters this year's race looking for what would be a record-breaking 16th win of the season and 14th in 15 starts.
This Sunday, October 29, the Mexico City Grand Prix is set to be broadcast live on ABC from Autodromo Hermanos Rodriguez beginning at 3:55 p.m. ET. Start a free trial of FuboTV now and don't miss it!