NASCAR: New race track coming to Jackson, Mississippi?
Could a NASCAR-connected group be leading the way to build a brand new racetrack in Jackson, Mississippi? If so, who is it?
The health of racing, especially in NASCAR, has been questioned in recent years around the United States. Lower viewership, sagging attendance, and fewer entries could suggest the sport is on the decline. But the popularity of the series remains very high in the southeastern states, which could help lead to the development of a new venue in Mississippi.
According to the Jackson Free Press, the city council is considering doubling the tourist and convention tax, which could in part support research into developing a NASCAR track in Mississippi's capital city. However, the Jackson Convention and Visitors Bureau (JCVB) suggests that there are no concrete plans yet if the increase in tax revenue were to come to pass. The city council reportedly will not increase the tax that helps fund the JCVB without a firm plan.
Despite there being little details about any potential track that could be built, questions have been raised as to who could be leading this effort. NASCAR's tracks are primarily owned by two groups – the International Speedway Corporation (ISC) and Speedway Motorsports Incorporated (SMI). NASCAR itself only owns Iowa Speedway, which currently holds dates for the Xfinity Series and Camping World Truck Series. The closest track to Jackson, meanwhile, is ISC's Talladega Superspeedway in Alabama.
Of course, the Mississippi connection to stock car racing currently runs through Roush-Fenway Racing driver Ricky Stenhouse Jr. A native of Olive Branch, Stenhouse is coming off his most successful campaign in the Monster Energy NASCAR Cup Series in 2017 with two wins and qualifying for the playoffs for the first time. Other current active drivers from the Magnolia State include Tommy Joe Martins and Chase Purdy.
Jackson is an interesting location for a potential new track. It is conveniently within driving distance of both Memphis and New Orleans, but also within driving distance of other major tracks. Talladega Superspeedway, Barber Motorsports Park, and Memphis International Raceway are all within a few hours of Jackson, and regularly host races from NASCAR and IndyCar. Texas Motor Speedway is also relatively nearby in Fort Worth, Texas.
As it stands, any plans to build a new track for NASCAR or any racing series in Jackson, Mississippi certainly appear to be in their infancy. It would likely be years before formal plans or announcements could be made about the construction of a new facility in the heart of the Magnolia State, but it certainly will be worth watching in the future.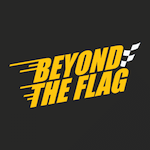 Want your voice heard? Join the Beyond The Flag team!
Write for us!
Would you like to see a new NASCAR track built in central Mississippi? Would you travel to Jackson to see a race deep in the heart of the Southeast?