Formula 1: Max Verstappen gives epic post-race interview
Red Bull Racing's Max Verstappen delivered an epic interview following the eighth race of the 2018 Formula 1 season, the French Grand Prix.
Aston Martin Red Bull Racing's Max Verstappen started in fourth place and finished in second in the French Grand Prix, the eighth race of the 21-race 2018 Formula 1 season. However, he spent no more than one turn in fourth before he got to second, where he managed to stay throughout the remainder of the 53-lap race.
The reason that he advanced from fourth to second place so quickly was because of the fact that third place qualified Sebastian Vettel of Scuderia Ferrari spun out second place qualifier Valtteri Bottas of Mercedes-AMG Petronas Motorsport heading into the first turn of the 15-turn, 3.630-mile (5.842-kilometer) Circuit Paul Ricard road course in Le Castellet, Var, France.
Vettel damaged the front wing of his Ferrari and caused the left rear tire of Bottas's Mercedes to become punctured. A crash involving Scuderia Toro Rosso's Pierre Gasly and Sahara Force India's Esteban Ocon just a few seconds later brought out the safety car.
During this safety car period, both Vettel and Bottas came into the pits to repair the damage that their cars had sustained. They restarted the race in 17th and 18th place, respectively. Vettel was given a five-second time penalty for causing the collision. He ended up rallying to finish in fifth, while Bottas finished in seventh.
Vettel was named the Driver of the Day after his comeback effort.
When Verstappen, race winner Lewis Hamilton of Mercedes and third place finisher Kimi Raikkonen of Ferrari were asked in the post-race press conference about the severity of the penalty that was issued to Vettel for causing the collision with Bottas, Verstappen could only joke about it.
Earlier in the season, there were several instances during which Verstappen was criticized for his driving, and many people wondered if he should change his driving style as a result of the accidents that he was causing. He jokingly referenced this in his answer about the severity of the penalty that was issued to Vettel.
Here is what Verstappen had to say, according to ESPN.
"Yeah, I think next time you see Seb you should ask him to change his style, obviously it's not acceptable! That's what they said to me in the beginning of the season, I think you should do the same, and of course Seb shouldn't do anything, he should just drive again and learn from this and go on. That's my advice to everyone in this room."
Here is a video of this interview.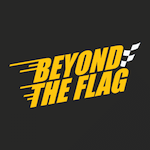 Want your voice heard? Join the Beyond The Flag team!
Write for us!
With Max Verstappen now joking about the driving styles of other drivers after his driving style had been questioned and criticized several times earlier in the 2018 Formula 1 season, is it safe to say that he has calmed down a bit and has become a better overall driver? Given the fact that he is the only driver who has finished on the podium in both of the last two races, it is starting to look like that might be the case.