Formula 1: Jacques Villeneuve makes bold claim about Sebastian Vettel
Jacques Villeneuve made a bold claim about Ferrari's second driver situation as it pertains to four-time Formula 1 champion Sebastian Vettel.
The most highly coveted seat still without a confirmed driver for the 2019 Formula 1 season is the seat at Scuderia Ferrari alongside four-time Formula 1 champion Sebastian Vettel, who began driving for the team in the 2015 season and signed a contract last summer to remain with the team through at least the 2020 season.
2007 Formula 1 champion Kimi Raikkonen currently occupies that seat. He has driven for Ferrari for eight seasons over the course of his Formula 1 career, including each of the last five, and there are several rumors flying around about whether or not he will end up being Vettel's teammate for the fifth consecutive season next season.
In June, it was revealed that Ferrari were ready to replace the 38-year-old Finn with Alfa Romeo Sauber rookie Charles Leclerc beginning next season, and it was revealed later that month that Leclerc and Ferrari had reached an agreement that had not yet been signed.
However, just recently, it was speculated that Raikkonen was close to signing a two-year contract extension to continue driving for Ferrari through at least the 2020 season and that this deal would be announced during the weekend of Ferrari's home race, that Italian Grand Prix, which is scheduled to take place on Sunday, September 2.
As far as which driver 1997 Formula 1 champion Jacques Villeneuve believes the team should sign to drive alongside Vettel next season, he believes that there is a clear answer, and he believes that that clear answer is Raikkonen.
One big reason why Villeneuve believes Raikkonen should return to the team for the ninth season overall and the sixth consecutive season is that he believes Vettel would try to "eat Leclerc alive".
Here is what Villeneuve had to say about the matter, according to Formula 1.
"Look at the work [Kimi's] been doing. He's third in the championship, he's often quicker than Vettel and when he's not he's just a tenth behind. He's paramount in the development of the car. The whole team works fantastically well now.

"Put a young 'cub' next to Vettel and what will Vettel do? He'll try to eat him alive. Either he will destroy the young cub or it will end in tears and the whole team will end up going slower within two years. That's not constructive.

"Charles is still making a few mistakes. It would be amazing for him [to go to Ferrari], but it would be two years of Ferrari preparing him. Ferrari, like Mercedes, is not a team to prepare drivers. It's a top team. Top teams they pay for the drivers when they are at their best and when they want them. That's why you have junior teams, to prepare them."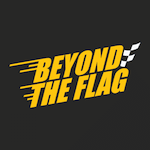 Apply to Beyond the Flag.
Start your application process by filling out the fields below
Do you agree with Jacques Villeneuve that Sebastian Vettel would try to "eat Charles Leclerc alive" if Leclerc ends up replacing Kimi Raikkonen next season, or do you believe that Leclerc would be able to hold his own against the four-time Formula 1 champion? Which of these two drivers do you believe that Ferrari will end up signing?