Formula 1: Racing Point name to change before 2019 season
Add another chapter to the Sahara Force India/Racing Point Force India/Racing Point saga of Formula 1, as the team's name is set to change yet again.
Over the summer, the financial backers of Sahara Force India's Sergio Perez sent Force India into administration to protect the bankrupt Formula 1 team against the threat of a winding up offer.
This move led to a consortium led by Lawrence Stroll, the father of then Williams Martini Racing driver Lance Stroll, purchasing the team in early August.
Upon the Stroll-led consortium's purchase of the team, they changed their name from Sahara Force India to Racing Point Force India and forfeited the 59 points that they had earned through the first 12 races of the season.
Perez, who earned 30 of those points, and Esteban Ocon, who earned the other 29, got to keep their point totals as far as the driver standings were concerned, but the team dropped to 10th (last) place with zero points in the constructor standings with nine races remaining on the 21-race 2018 schedule.
It had been speculated that Lance Stroll would replace Ocon as Perez's teammate next season for several months, and this move was finally confirmed last week after the 2018 season reached its conclusion.
Upon the confirmation of this move, it was also confirmed that the team would be officially dropping the name Force India. As a result, it was assumed that they would instead be proceeding with the name Racing Point.
However, it turns out that the team will not be named Racing Point next season after all.
According to Autosport, Lawrence Stroll does not have any particular affinity to the name Racing Point. As a result, a new name is being discussed for the 2019 season. Here is what team principal Otmar Szafnauer had to say about the matter.
"It is just a place holder to indicate future change which will take place and be announced before the 2019 season."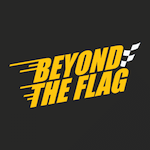 Want your voice heard? Join the Beyond The Flag team!
Write for us!
What will the team that have been known as Force India since the 2008 Formula 1 season be known as in the 2019 season? At this point, it is anybody's guess. The 2019 season is set to get underway in just under three and a half months on Sunday, March 17, 2019 with the Australian Grand Prix at Melbourne Grand Prix Circuit in Melbourne, Australia.