NASCAR Cup Series wins list showcases talent gap
The 2019 NASCAR Cup Series season is drawing closer, and with that in mind, I took a look at the active wins list! My results showcased a bold realization revolving around the garage!
As Tracy Lawrence would say, time marches on and the time keeps marching toward the 2019 Daytona 500! With it being just over a month away, NASCAR fans and drivers alike are preparing for the upcoming race season!
To excite race fans even more, the 2019 season is gearing up to be a great year of racing and controversy! With the combination of wily veterans and hungry youngsters, fans are preparing to watch the sport's future emerge on the main stage.
Thinking of the future, the thought of active Cup Series winners often crosses my mind. After looking at some stat sheets, I took some time to lay out the active Cup Series wins list. Taking a look at the list, the results were surprising and led me to the realization that NASCAR currently lacks successful stars.
Before we get to deep into the topic, let's first take a look at the list itself. Here are the active drivers with Cup Series wins on their resume. The list is in numerical order from most to fewest wins.
As a final disclaimer, this list only includes drivers confirmed for the entire 2019 Cup Series season, so drivers such as Matt Kenseth and Trevor Bayne are not included.
Active Cup Series Wins List
Jimmie Johnson (83 wins)
Kyle Busch (51 wins)
Kevin Harvick (45 wins)
Denny Hamlin (31 wins)
Kurt Busch (30 wins)
Brad Keselowski (27 wins)
Joey Logano (21 wins)
Martin Truex Jr. (19 wins)
Ryan Newman (18 wins)
Clint Bowyer (10 wins)
Kyle Larson (5 wins)
Chase Elliott (3 wins)
Aric Almirola, Ryan Blaney, Austin Dillon, David Ragan, Ricky Stenhouse Jr. (2 wins)
Chris Buescher, Erik Jones, Paul Menard (1 win)
Now that we've taken a look, there are a few things that peak my interest. First is the amount of total winners. If you count each name, there are only 20 active Cup Series winners on the circuit. That means nearly half of Cup Series fields on Sunday have never visited victory lane at the Cup Series level.
This highlights the lack of parity inside the Cup Series garage. Yes, you have the occasional David Ragan underdog story or an Austin Dillon fuel mileage victory, but that doesn't bring out the true parity the sport once knew. We need the mid-pack competitors we had decades ago — the Jeremy Mayfields, the Bobby Hamiltons and the Ricky Rudds of past decades..
We don't have true blue competitors running mid-pack. A decade ago, guys running 11th through 25th place could still compete with the big factory teams on occasion. A guy such as Jeremy Mayfield could steal the show two or three times a year. Nowadays, it takes fuel mileage, restrictor plates or pure madness to allow the likes of an Austin Dillon, Ricky Stenhouse Jr. or Paul Menard to win races.
This lack of parity creates a series where the top stars have a large number of wins, while the bottom drivers have just one or two Cup Series victories on their resume. This leads to my second concern — a lack of stars.
Yes, the future is coming, and yes, it is bright, but for now we are missing stars on Sunday.
Take another look at the list. Look at the top 10. Those top 10 drivers are the only 10 drivers with double-digit win totals. Taking a deeper look, its safe to say that only six or seven of those top 10 drivers are considered big stars in the NASCAR world.
Eventually, this number will be much higher when the likes of Chase Elliott and Ryan Blaney continue to prosper, but they must have double-digit win totals before they are considered true main event drivers. Don't get fan-favorite confused with shining star.
A star has everything, including the fans and success, and he carries weight across all of motorsports. The world knows of Jimmie Johnson, Kyle Busch and Kevin Harvick. They're still learning about the next generation.
Back in the 1990s, three-fourths of the field consisted of stars. In 2019, nearly 90% of the fans are invested in just a quarter of the competition.
Think about the year 2000. You had Jeff Gordon, Dale Earnhardt, Dale Earnhardt Jr., Bobby Labonte, Dale Jarrett, Rusty Wallace, Ricky Rudd, Matt Kenseth, Kenny Wallace, Jeff Burton, Tony Stewart, Mark Martin, Ward Burton, Terry Labonte, Bill Elliott, Jimmy Spencer, Sterling Marlin, Ken Schrader and the list goes on and on.
We don't have that any longer, and the wins list showcases this. There has to be a closer gap between the top and bottom in the Cup Series garage to restore the sport's popularity to that of the mid-1990s and early 2000s.
With the right car packages and budget changes, I believe the sport can reach a level of success that we've never seen before, but the competitive gap has to get closer!
The future is bright, but we need winners. The sport simply needs winners.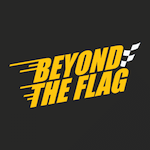 Want your voice heard? Join the Beyond The Flag team!
Write for us!
Thanks for reading, NASCAR family! I hope you enjoyed this piece and the wins list opens your eyes to one of the gaping holes taking place on Sundays! Have a great weekend; see you next time!