NASCAR Cup Series: Farewell, Darrell Waltrip
Darrell Waltrip called his final NASCAR Cup Series race from the Fox Sports broadcast booth on Sunday afternoon at Sonoma Raceway.
The 16th and final NASCAR Cup Series race of the 36-race 2019 season to be broadcast live on Fox or Fox Sports 1 took place this past Sunday, June 23 at Sonoma Raceway.
This race, the Toyota/Save Mart 350, was broadcast live on Fox Sports 1 from the 12-turn, 2.52-mile (4.056-kilometer) Sonoma, California natural terrain road course in Sonoma, California, and it was won by Joe Gibbs Racing's Martin Truex Jr.
Upon the conclusion of this 90-lap race, the broadcasting career of Fox Sports NASCAR analyst and race commentator Darrell Waltrip came to a close after nearly two decades.
Waltrip was a member of the Fox Sports NASCAR broadcast booth since the network became an official broadcast partner of the sport back in 2001, and he announced in early April that he would retire from his current duties upon the conclusion of the Fox/Fox Sports 1 portion of the 2019 schedule.
The 72-year-old Franklin, Tennessee native joined the Fox Sports NASCAR broadcast team following a highly successful career in the Cup Series that spanned from the 1972 season through the 2000 season, meaning that his retirement from the broadcast booth effectively marks the end of a 48-year career in the sport.
During his career as a Cup Series driver, Waltrip, a three-time champion, competed in 809 races and won 84 of them, a win total that is tied for fourth place on the all-time wins list with that of Bobby Allison behind only the career win totals of Richard Petty (200), David Pearson (105) and Jeff Gordon (93).
The 1989 Daytona 500 champion recorded a total of 390 top 10 finishes, of which 276 were top five finishes, over the course of his Cup Series career, and he took 59 pole positions, a total that ranks in fifth place on the all-time pole positions list. His 24 career victories from the pole position rank third on the all-time wins from pole list.
Waltrip led 23,134 of the 237,773 laps that he completed throughout his career, and he recorded an average career starting position of 13.7 and an average career finishing position of 15.1. He won his three championships in the 1981, 1982 and 1985 seasons.
For the first time in nearly five decades, Waltrip doesn't know what's next. But whatever is next for him, that journey starts now, and it wouldn't be official without one final Boogity, Boogity, Boogity.
So Boogity, Boogity, Boogity, Darrell Waltrip, and wherever your next race takes you, thank you for your commitment to NASCAR over the last 48 years and to the broadcast booth over the last 19.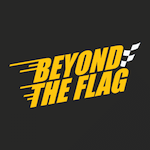 Want your voice heard? Join the Beyond The Flag team!
Write for us!
NBC and NBC Sports Network are set to pick up the live television coverage for each of the 20 remaining races on the 2019 NASCAR Cup Series scheduled beginning with this Sunday afternoon's race, the Camping World 400. This race is scheduled to begin at 3:00 p.m. ET, and it is set to be broadcast live from Chicagoland Speedway in Joliet, Illinois on NBC.