Formula 1 race stewards must stop micromanaging races
A three-hour review period for a race that took less than half of that time could have been prevented by Formula 1 race stewards giving up on micromanaging races.
Two of the last three Formula 1 race results have been in question long after the races concluded due to investigations by the race stewards.
In the Canadian Grand Prix at Circuit Gilles Villeneuve, Scuderia Ferrari's Sebastian Vettel was issued a five-second time penalty for an unsafe reentry onto the track after an off-track excursion while leading Mercedes-AMG Petronas Motorsport's Lewis Hamilton in second place.
Hamilton had to take evasive action to avoid a collision with Vettel, and as a result, Vettel was effectively stripped of the win. Vettel won this race by 1.342 seconds over Hamilton in second place, but this 1.342-second margin of victory turned into a 3.658-second deficit to Hamilton.
The race stewards decided on this penalty only a handful of laps after the incident occurred, but the result was not officially confirmed for another 12 days, as Ferrari challenged the decision of the stewards via "right of review".
Then in the Austrian Grand Prix, Aston Martin Red Bull Racing's Max Verstappen made slight contact with Ferrari's Charles Leclerc as he took the lead from Leclerc with three laps remaining before going on to pull away with a 2.724-second victory. This incident also went under investigation, and for a full three hours after the race itself, which was only a 82-minute race, this result was in doubt, as the possibility of Verstappen being issued a five-second time penalty existed.
Such an occurrence would have stripped him of the victory and given Leclerc what would have been the first victory of his Formula 1 career by 2.276 seconds over Verstappen in second place. But no action was ultimately taken against Verstappen.
The call made in the Canadian Grand Prix remains controversial to this day and always will, but the call made in the Austrian Grand Prix was the right call.
While fans might claim the FIA have been inconsistent with their penalties, these were two very different incidents, and based on what decisions were made and why, there could not possibly have been more consistency when you look at the decisions regarding these two incidents alone.
To the credit of the race stewards, they correctly left the result alone, securing Verstappen a hard-earned victory and not handing what would have been an unearned first career victory to Leclerc.
But the fact that the correct call was made in the Austrian Grand Prix brings to the forefront a whole new issue, and that is the issue of race stewards now seeming to continuously micromanage races, and that needs to end. Regardless of the calls that ultimately end up being made, this is ruining Formula 1.
As far as what happened in the Austrian Grand Prix, that could have been a call made on the spot. While it was for the race lead and thus the race win and it did take place with under three laps remaining, there was really no decision to make.
Verstappen and Leclerc made contact during Verstappen's attempt to take the lead with under three laps remaining. Verstappen had a much faster car on much faster tires than Leclerc at that point, and he put himself in position so that turn three of the 10-turn, 2.683-mile (4.318-kilometer) Red Bull Ring road course in Spielberg, Styria, Austria was his corner on lap 69 of the 71-lap race.
Here is a video of this incident.
https://twitter.com/F1/status/1145354715061993472
Yes, the two cars made contact, but this did not stem solely from Verstappen. It's not like he drove into the corner like a madman. In fact, looking at the replay, the key portion of this contact took place when Leclerc turned into Verstappen, at which point Verstappen was already ahead. That is the contact that sent Leclerc off into the track, so the whole idea of "forcing someone off the track" was a self-inflicted wound. Verstappen had the corner, and Leclerc refused to concede, resulting in him leaving the track.
Additionally, did this contact affect the outcome of the race?
Not by any stretch of the imagination. The 21-year-old Dutchman was going to take the lead of the race in that corner whether contact was made or not, and once he took it, he proved just how much faster his car was by going on to build up a 2.724-second gap over the 21-year-old Monegasque and win the race after previously trailing him by more than 15 seconds.
How on Earth does it take three hours to figure this out?
As 1978 Formula 1 champion and racing legend Mario Andretti stated after the decision that robbed Vettel of his Canadian Grand Prix victory, the purpose of race stewards is not to effectively serve as dictators.
Yet that is what they continue to do.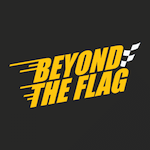 Want your voice heard? Join the Beyond The Flag team!
Write for us!
Whenever there is a questionable move at the front of the field that the second place finisher and the second place finisher's team don't like, there is a lengthy investigation into the matter that effectively, for a lack of a better phrase, holds drivers, teams and the Formula 1 fanbase hostage indefinitely, leaving them wondering who will ultimately be considered the race winner.
And in the case of the Austrian Grand Prix, they were held hostage over something completely trivial for more than twice as long as the race itself lasted. To put it bluntly, that needs to end.