Formula 1: Daniel Ricciardo regretting Red Bull Racing departure?
Is Daniel Ricciardo regretting his decision to leave Red Bull Racing for Renault on a two-year contract starting in the 2019 Formula 1 season?
Perhaps the most shocking driver switch from the 2018 Formula 1 season to the 2019 season was announced in early August of last year.
Daniel Ricciardo, who was in his fifth consecutive season driving for Red Bull Racing and his seventh season consecutive season competing in the series within the Red Bull Racing organization, announced that he had signed a two-year contract to drive for Renault.
Through the first nine races of the his first season driving for the French manufacturer, is the 30-year-old Australian regretting his decision to leave the team?
Ricciardo's final season driving for Red Bull Racing (for now) was littered with mechanical error-induced retirements. In total, he was forced to retire from eight of the season's 21 races, six and of these eight retirements took place due to mechanical failures.
Ricciardo did win two races, but these were the only two races that resulted him even finishing on the podium.
But even though the Milton Keynes-based team opted to end their 12-year relationship with Renault and switch to Honda as their new engine manufacturer, Ricciardo still made the decision to walk away, and to Renault, no less.
As a result, it has been speculated that a major part of this decision had to do with the progression of Max Verstappen, who won two races and recorded 11 podium finishes last season, including five in a row to close out the season, en route to finishing in a career-high fourth place in the driver standings just two points out of the top three and two positions and 79 points ahead of Ricciardo in sixth (249 to 170). Had Ricciardo stayed at Red Bull Racing, Verstappen likely would have justifiably been the prioritized driver.
Through the first nine races of the 2019 season, Renault, the reigning "best of the rest" team behind Mercedes-AMG Petronas Motorsport, Scuderia Ferrari and Red Bull Racing in the constructor standings, sit in fifth place in the standings, and with quite a sizable gap between them and fourth place McLaren (52-32), a customer Renault team just like Red Bull Racing were.
Ricciardo and teammate Nico Hulkenberg, the reigning "best of the rest" driver, have both scored 16 points so far this season, and both sit in a 10th place tie in the driver standings.
Ricciardo has only scored points in three races so far this season. He scored his first points as a Renault driver with a seventh place finish as the "best of the rest" in the Chinese Grand Prix before scoring two points with a ninth place finish in the Monaco Grand Prix, a race he won last year, and he went on to score eight points with a sixth place finish as the "best of the rest" in the Canadian Grand Prix. His average finishing position is 12.67.
Verstappen, meanwhile, is on an 18-race streak of top five finishes, and Red Bull Racing have made major gains after switching from Renault to Honda engines, which could be extra salt in the wound for the driver who left Red Bull Racing to drive for Renault.
The 21-year-old Dutchman earned Red Bull Racing's first victory — and the first victory by a team not named Mercedes since he won the Mexican Grand Prix last October — in last Sunday's Austrian Grand Prix, and in doing so, he delivered Honda their first victory since 2006.
Ricciardo was there to greet his former teammate and congratulate him following his brilliant come-from-behind rally to secure the sixth victory of his Formula 1 career and his second consecutive victory at the Red Bull Ring.
It's hard to think that "that could've been me" has never, at any point, entered his mind, not just after this race but at any point through the season's first nine races, through which Verstappen has put himself in third place in the driver standings as the top non-Mercedes driver with an average finishing position of 3.56 and three podium finishes.
Would being the number two driver to arguably the most talented driver in the field really be all that bad, bad enough to make Ricciardo think a switch to a non-contender would really be worth it solely based on the hope of that non-contender improving?
Pierre Gasly, Ricciardo's replacement, has had a terrible start to the season with just three top six finishes, but he still sits in sixth place in the driver standings with 43 points an average finishing position of 8.67. He is responsible for Red Bull Racing's one and only retirement of the season thus far, as he was forced to retire from the Azerbaijan Grand Prix with a driveshaft issue.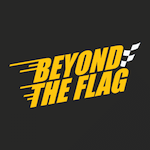 Want your voice heard? Join the Beyond The Flag team!
Write for us!
The one thing that Daniel Ricciardo has now at Renault is a paycheck that makes him the third highest paid driver in Formula 1. His annual salary is $17,000,000, which is even higher than Max Verstappen's in fourth place at $13,500,000. But other than that, it's hard to imagine that he is not regretting his decision to leave one of the top teams in Formula 1 for an average mid-pack team.