Formula 1: Lando Norris to return to McLaren in 2020
Lando Norris is set to return for a second season at McLaren in the 2020 Formula 1 season, which is also set to be his second season in the sport.
In September of 2018, McLaren confirmed that Stoffel Vandoorne would not be returning to the team for the 2019 Formula 1 season and that rookie Lando Norris would replace him starting at that time on what was described as a multi-year contract.
McLaren have now confirmed that Norris will return for his second season with the team in the 2020 season, as expected.
According to The Guardian, the 19-year-old Briton signed a new contract with the team to continue driving for them through at least the 2022 season. Here is what Norris had to say about the matter.
"It's good to see McLaren have faith in me and back up what they've said in that I have been doing a good job so far. I wasn't pushing for it. I wasn't saying I want the deal done by Silverstone. It was out of the blue last week. It doesn't change too much because I wasn't thinking about it, or worried about it, but it gives me a bit more confidence."
The Woking-based team also confirmed that Norris's current teammate, fifth-year Formula 1 driver and first-year McLaren driver Carlos Sainz Jr., will return to the team next year.
McLaren confirmed this news on their Twitter account.
https://twitter.com/McLarenF1/status/1148638521609084928
Here is what McLaren CEO Zak Brown had to say about the matter, according to ESPN.
"I'm delighted we're able to announce our 2020 driver line-up ahead of the team's home race at the British Grand Prix this weekend. Both Carlos and Lando are proving themselves as racers and are integral to our path to recovery. They have made a real contribution to the positive momentum and morale within the team, both at the track and back at the factory."
Here is what McLaren team boss Andreas Seidl had to say about it.
"Today's announcement provides the team with the continuity to keep pushing forward. The performance of both Carlos and Lando have been a key part of the team's progress. Their feedback has enabled our engineers to develop the MCL34 and look ahead to the MCL35. Carlos has played a key role in developing the car using his experience, while Lando has got up to speed with the demands of Formula 1 incredibly quickly and is growing in confidence every weekend. This is welcome news for the whole McLaren team and we look forward to continuing our partnership together."
Through the first eight races of the 21-race 2019 season, Norris sits in eighth place in the driver standings as the second "best of the rest" driver behind the six Mercedes-AMG Petronas Motorsport, Scuderia Ferrari and Aston Martin Red Bull Racing drivers.
The only driver who Norris trails in the "best of the rest" standings at this point is Sainz Jr., who sits in seventh place in the standings with 30 points on five top eight finishes, of which all have come in the last six races.
Norris, meanwhile, has recorded four top nine finishes, including two career-high sixth place finishes, and has scored 22 points so far this season.
McLaren sit in a solid fourth place in the constructor standings as the "best of the rest" team behind Mercedes, Ferrari and Red Bull Racing, 20 points ahead of Renault in fifth (52 to 32).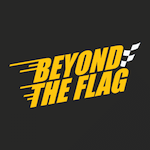 Want your voice heard? Join the Beyond The Flag team!
Write for us!
After a weekend off following the exciting Austrian Grand Prix that resulted in Lando Norris finishing in sixth place, Formula 1 action is scheduled to resume this Sunday, July 14 with the British Grand Prix at Silverstone Circuit in England, United Kingdom. ESPN2 is set to broadcast this race live beginning at 9:10 a.m. ET.