NASCAR Xfinity Series: Who will drive for Kaulig Racing in 2020?
After winning their first race, Kaulig Racing said they want to field at least two full-time NASCAR Xfinity Series teams next season. Who will be their drivers?
What a NASCAR race weekend it was for Kaulig Racing. The team fielded three entries at Daytona International Speedway for the first time in their history. All three drivers qualified inside the top 10 for the Circle K Firecracker 250. Ross Chastain won stage one and A.J. Allmendinger won stage two.
When the checkered flag flew, Chastain won the race, marking the first Xfinity Series win for the team. Finishing behind him were teammates Justin Haley and Allmendinger in second and third place, respectively. The team appeared to have swept the top three positions.
However, Allmendinger's #10 Chevrolet failed post-race inspection. As a result, he was disqualified from his third place finish and his stage points, including his stage two win. He instead was credited with a 38th (last) place finish. Nevertheless, Kaulig Racing combined to lead 86 of the race's 100 laps.
To add to the celebrations, Justin Haley shocked everyone when he won the 2019 Coke Zero Sugar 400! He opted not to pit before NASCAR attempted to restart the race following the "Big One", but a nearby lightning strike forced NASCAR to bring the field back down pit road. The weather never subsided, and Haley earned the first Cup Series victory for himself and Spire Motorsports.
Kaulig Racing are in their fourth Xfinity Series season. They field the #11 Chevrolet for Haley, a rookie, on a full-time basis, and they have also fielded the #10 Chevrolet on a part-time basis. The Circle K Firecracker 250 was the debut race for the #16 Chevrolet.
Following their first win, Kaulig Racing revealed their goals for the 2020 season.
So who will the drivers of these cars be?
At Chicagoland Speedway, Haley confirmed to me that he signed a two-year deal with Kaulig Racing. Barring any changes, he will drive the #11 Chevrolet next season.
The preferred candidate for the #10 Chevrolet is Ross Chastain. He started this season competing for Xfinity Series points, driving for Kaulig Racing and JD Motorsports. During the season, he changed his points eligibility to the Truck Series. He now drives full-time in the Truck Series for Niece Motorsports. He won at World Wide Technology Raceway at Gateway, so he will almost assuredly compete in the playoffs for the championship.
But what is Chastain's future? After all, he has competed in all three NASCAR series this season. He has been rumored to succeed Kurt Busch as the driver of the #1 Chip Ganassi Racing Chevrolet in the Cup Series, but Busch may drive for the team for another season.
https://twitter.com/A_S12/status/1137097893259763712
If Busch remains the driver of the #1 Chevrolet, there don't appear to be any desirable rides available for Chastain in the 2020 season. Kaulig Racing want Chastain to drive the #10 Chevrolet in the Xfinity Series next year, although sponsorship remains the key for the formation of this union.
If Chastain joins Kaulig Racing full-time for the 2020 season, he will be an instant championship contender. He won driving a brand new entry for the team at Daytona, and he has showcased his talent this year. He has already won two Truck Series races driving for Niece Motorsports, an organization which had previously not contended for wins.
Haley and Chastain are the two drivers most likely to drive for Kaulig Racing next season. But the question remains: who will drive the All-Star car? For identification purposes, I'll refer to the All-Star car as the #16 Chevrolet.
Allmendinger just drove in his first race with the team at Daytona International Speedway. He also is scheduled to compete for the team at Mid-Ohio Sports Car Course, Road America and the Charlotte Motor Speedway roval. If Kaulig Racing want him back, he may drive a similar schedule, possibly with Watkins Glen International added to it as well.
Kaulig Racing have an alliance with Richard Childress Racing. Full-time Richard Childress Racing Cup Series driver Austin Dillon has already driven for the team this season, and he could return to drive the #16 Chevrolet next season.
Because Richard Childress Racing rookie Daniel Hemric and Ty Dillon, who drives for the Richard Childress Racing-affiliated German Racing, haven't contended for wins in the Cup Series yet, it would serve them well to gain more track experience by competing in the Xfinity Series driving the #16 Chevrolet.
Two other drivers who deserve Xfinity Series starts in the #16 Chevrolet are Kaz Grala and Joe Graf Jr. Grala currently drives part-time for Richard Childress Racing in the Xfinity Series, and he wants to compete full-time in the series with the team next season. If those plans don't come to fruition, Grala could drive the #16 Chevrolet on a part-time basis to gain more exposure and experience.
Graf Jr. currently competes full-time in the ARCA Menards Series, but he also drives part-time for Richard Childress Racing in the Xfinity Series. If Richard Childress Racing don't want to field a separate part-time entry for him next season in the Xfinity Series, they could utilize their alliance with Kaulig Racing and Graf Jr. could drive the #16 Chevrolet.
Kaulig Racing have grown rapidly in four years. Nick Harrison took over as crew chief of the #11 Chevrolet as Chris Rice ascended to the role of team president. Now they are fielding two entries in several races this season, and they want the #10 Chevrolet to be a full-time car next season. They even have a crew chief selected already.
As for who the crew chief of the #16 Chevrolet would be, that largely depends on how many races in which Kaulig Racing will field that car. If it is only a part-time car, perhaps Rice will serve as the crew chief. If it is a full-time car, it would have to be someone else.
Regarding the fourth Kaulig Racing entry in the 2020 season opener at Daytona International Speedway, I am unsure who would be the driver. It could be a driver bringing sponsorship, or Kaulig Racing could announce the driver during this offseason.
Kaulig Racing have made it no secret that they want to expand next season. Haley will likely drive the #11 Chevrolet, Chastain is the favorite to drive the #10 Chevrolet, and the #16 Chevrolet will be an All-Star car, even if it is a part-time car. Kaulig Racing will definitely be a team to keep an eye on as they grow into a multi-car race-winning organization.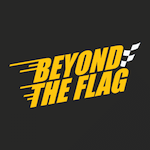 Want your voice heard? Join the Beyond The Flag team!
Write for us!
Justin Haley is set to drive the #11 Kaulig Racing Chevrolet next at Kentucky Speedway. There, the NASCAR Xfinity Series will compete in the Alsco 300. This race is scheduled to take place on Friday, July 12. NBC Sports Network is set to provide live TV coverage beginning at 7:30 p.m. ET.