NASCAR: Was Denny Hamlin truly 'so sorry' for beating Matt DiBenedetto?
After winning at Bristol Motor Speedway and denying Matt DiBenedetto his first career NASCAR Cup Series victory, Denny Hamlin claimed he was that "so sorry". But was he truly sorry?
Matt DiBenedetto, who will not return to Leavine Family Racing for the 2020 NASCAR Cup Series season and is fighting to land another competitive ride in the series for next year, was 11 laps away from securing what would have been the first victory of his career.
But on lap 490 of the 500-lap Bass Pro Shops NRA Night Race at the four-turn, 0.533-mile (0.858-kilometer) high-banked Bristol Motor Speedway oval in Bristol, Tennessee after leading a race-high 93 laps, DiBenedetto relinquished the lead to Joe Gibbs Racing's Denny Hamlin.
Hamlin went on to win the race ahead of the 28-year-old Grass Valley, California native, who finished in a career-high second place.
The first thing that Hamlin stated after getting out of his car?
He was "so sorry".
Here is what Hamlin had to say.
"I'm so sorry to Matt DiBenedetto, Mike Wheeler, I hate it. I know a win would mean a lot to that team, but I got to give it 110% for FedEx and my whole team. Just sorry."
Here is a video.
Having had a few days to digest this race and the ramifications of it, that leaves one question about Hamlin's response to this victory.
Was he truly sorry?
The go-to answer is obviously no.
This is a guy who flat-out wrecked Chase Elliott, also searching for his the first victory of his career at the, with just over two laps remaining in a playoff race at Martinsville Speedway two years ago, a race Hamlin didn't even end up winning, and proceeded to not only defend his actions but whine about it when Elliott got retaliation against him.
So why would he — and let's be honest, why should he — apologize for winning a race no matter who he's racing, whether he costs the other driver win #1 or win #84?
His #11 Toyota was clearly faster than DiBenedetto's #95 Toyota as the laps wound down, and he made the pass and held DiBenedetto off. End of story.
But this was different.
Emotions were high on DiBenedetto's end entering this race after it was announced that Leavine Family Racing would not renew his contract with the 2020 season. A win would have meant a ton for him personally on so many levels.
It also would have meant a ton for crew chief Mike Wheeler, who previously served as Hamlin's crew chief for over three seasons. When it was announced at the end of last season that Wheeler would not be Hamlin's crew chief for 2019, Hamlin was clearly emotional about it as the pair entered their final race together at Homestead-Miami Speedway.
On an even deeper level, Hamlin is one of the reasons why DiBenedetto is still competing in NASCAR. Driving for Go Fas Racing, his #32 Ford needed sponsorship early in the 2018 season in order for him to continue driving. He shared this video.
Who responded?
This ultimately led to DiBenedetto remaining behind the wheel of the #32 Ford for the rest of the season. From there, he gave up his ride at the end of the year to seek a better opportunity.
He effectively utilized the opportunity with which Hamlin had helped provide him to gamble for something better, and his gamble paid off, landing him the opportunity that he has utilized to the fullest with Leavine Family Racing.
Without Denny Hamlin, there may not have been a Denny Hamlin vs. Matt DiBenedetto at "The Last Great Colosseum" this past Saturday night.
This wasn't "I feel terrible for Matt, but I needed those playoff points, man."
This was deeper than points, playoff points and a victory. This was even deeper than pride.
Had it come down solely to these things, even pride, DiBenedetto would have been in victory lane.
Hamlin was truly sorry that it ended the way it did for DiBenedetto. You could see it in his face during his immediate post-race interview, and you could see it throughout the entire post-race broadcast. He truly felt bad, and some of the words he used after the race ended illustrated the frustration that, in his mind, tainted his series-high fourth win of 2019.
Of course he was still happy that he won the race, but he was truly "so sorry".
But Hamlin has a job to do, and that job is bigger than himself. Him winning races is beyond the win tally beside his name. Racing is a team sport. Racing is a business. And in that moment, Hamlin was regretful of the fact that this element of his life caused this race to end the way it did.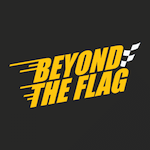 Want your voice heard? Join the Beyond The Flag team!
Write for us!
I'm sure that if Denny Hamlin was put in this situation again, he'd do the same thing.
But ask yourself this.
Would his emotions have changed had Matt DiBenedetto come out on top and earned his first career NASCAR Cup Series victory while Hamlin was relegated to his third second place finish in the last five races?
Absolutely, and anybody who understands just how deep this situation is would agree.
Internally, he would've been a whole lot more content.