NASCAR: Paul Menard told Wood Brothers Racing to sign Matt DiBenedetto
Matt DiBenedetto is set to replace Paul Menard at Wood Brothers Racing in the 2020 NASCAR Cup Series, and it was Menard who recommended his replacement.
Wood Brothers Racing's Paul Menard announced on Tuesday that the 2019 NASCAR Cup Series season will be his final season as a full-time Cup Series driver.
Leavine Family Racing's Matt DiBenedetto was subsequently announced as his replacement behind the wheel of the #21 Ford.
In mid-August, DiBenedetto announced that Leavine Family Racing would not renew his contract for the 2020 season, leaving him searching for a ride and effectively fighting for his career.
Fortunately for the 28-year-old Grass Valley, California native, things panned out, as he is set to get arguably the best opportunity of his career driving for the Team Penske-affiliated Wood Brothers Racing team next year.
But a major reason why things panned out for DiBenedetto is Menard — not just Menard's retirement announcement, but Menard himself.
Menard has reportedly been considering the possibility of retirement throughout the 2019 season despite reports that he would be returning to Wood Brothers Racing for the third consecutive season next year.
When he made that decision and informed the team that this season would be his last, they asked him who they should sign to drive the #21 Ford.
He told them to go after DiBenedetto.
This whole situation went down right around the race at Bristol Motor Speedway in mid-August. After DiBenedetto finished in a career-high second place in this race, losing the lead to Denny Hamlin with just 12 laps remaining after contact with a lapped car damaged his #95 Toyota, Wood Brothers Racing reached out to him and offered him a one-year contract.
They never pursued another driver, all thanks to Menard.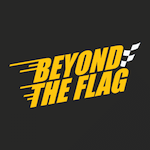 Want your voice heard? Join the Beyond The Flag team!
Write for us!
What will Matt DiBenedetto accomplish in his first year driving for Wood Brothers Racing in the 2020 NASCAR Cup Series season? Will he do enough to warrant a contract extension after the feel-good story of 2019 Silly Season landed him this ride?
Before we get there, there are still 10 races remaining for him at Leavine Family Racing in the 2019 season, beginning with this Sunday's South Point 400 at Las Vegas Motor Speedway in Las Vegas, Nevada. Will he become a Cup Series race winner before the 2019 season comes to an end?