Formula 1: Renault admission could spell Daniel Ricciardo exit after 2020
An admission by Renault managing director Cyril Abiteboul could mean that Daniel Ricciardo will no longer be with the team after the 2020 Formula 1 season.
Daniel Ricciardo shocked the Formula 1 world last August when he announced that he would be leaving Aston Martin Red Bull Racing and joining Renault ahead of the 2019 season.
The 30-year-old Australian signed a two-year contract with the French marque to become the teammate to Nico Hulkenberg.
According to Mercedes-AMG Petronas Motorsport team principal and CEO Toto Wolff, Mercedes had a handshake deal with Renault managing director Cyril Abiteboul to send Mercedes junior driver Esteban Ocon to the team for the 2019 season.
However, the addition of Ricciardo prevented that from happening and left Ocon without a ride.
Now Ocon has a two-year contract to replace Hulkenberg and become Ricciardo's teammate starting next season, and Abiteboul already has plans to bring in a drive from the Renault Sport Academy for the 2021 season.
With Ocon having signed a two-year contract beginning in the 2020 season, whoever Abiteboul brings to the team would have to replace Ricciardo, which would leave Ricciardo looking for a ride after only two seasons at Renault.
Here is what Abiteboul had to say about the matter, according to RaceFans.
"It was important when given the opportunity to seize the opportunity of a complete driver in Daniel last year and we don't regret that at Renault. Just like right now we think it's the right moment to start having some fresher blood.

"I think it's a trend actually you can see in several teams. We are also interested in young drivers with our academy. We hope and expect to have possibly one driver from that academy by 2021. So it's also a shift of dynamic to start really welcoming young drivers in our line-up.

"It's not something that we would have been capable of doing two years ago but I think with more maturity in the team we can now envisage that. And that would be a good test to see if we are capable of also managing that because it's a different type of management. Managing some who is 20, 22 or in his thirties, that's different."
Renault's current test driver is Jack Aitken, the 23-year-old Briton who competes in Formula 2 for Campos Racing and sits in fourth place in the driver standings with three victories through the first 18 races of the 22-race season. He spent three seasons as a member of the Renault Sport Academy.
The only Renault Sport Academy member currently competing in Formula 2 is Guanyu Zhou, the 20-year-old Chinese driver who drives for UNI-Virtuosi Racing and sits in seventh place in the driver standings.
The late Anthoine Hubert was also a member of the Renault Sport Academy who competed in Formula 2 before he was tragically killed in an accident at Circuit de Spa-Francorchamps at the end of August. He was in eighth place in the driver standings with two victories in the season's first 16 races driving for BWT Arden when he passed away.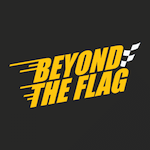 Want your voice heard? Join the Beyond The Flag team!
Write for us!
If what Cyril Abiteboul says comes to fruition, Daniel Ricciardo could end up at another team for the 2021 Formula 1 season. Where might he land? Could a return to Red Bull Racing be in the cards? Could he land the ride that many fans thought he would land for the 2019 season at one of the sport's top two teams, Mercedes or Ferrari?