Formula 1: Nico Rosberg says what most drivers are too scared to admit
Speaking about the Indianapolis 500, 2016 Formula 1 champion Nico Rosberg stated the truth that many drivers are too scared to admit.
Two-time Formula 1 champion Fernando Alonso has been in the news quite often over the last few years given his pursuit of becoming just the second driver ever to win each of the three races of the Triple Crown of Motorsport. Only Graham Hill has ever done so.
The 38-year-old Spaniard won the Monaco Grand Prix in the 2006 and 2007 Formula 1 seasons, and he made his Indianapolis 500 debut in 2017.
After qualifying in fifth place for his IndyCar debut and his oval debut around the four-turn, 2.5-mile (4.023-kilometer) Indianapolis Motor Speedway oval in Speedway, Indiana, he led 27 laps but was forced to retire from the leading pack with an engine issue on the 200-lap race's 180th race, relegating him to a 24th place finish.
Alonso did not return to the Indy 500 in 2018, but he did add to his Triple Crown resume by winning the 24 Hours of Le Mans for the first time, putting him one Indy 500 victory away from joining Hill.
Alonso returned to the Indy 500 earlier this year, but it ended in embarrassment, as he failed to qualify for the race. He did go on to win the 24 Hours of Le Mans for the second consecutive year.
Speaking about Alonso's pursuit of the Triple Crown, 2016 Formula 1 champion Nico Rosberg was very candid in his assessment of what Alonso is doing and what it requires. In doing so, he revealed a truth that most drivers would be scared to admit, even though it is a truth that inevitably exists in the minds of many.
Rosberg would love to do what Alonso is doing, and he would be a good candidate to do it seeing as how he is a three-time Monaco Grand Prix winner (2013, 2014, 2015). But he admits that he is scared to compete in the "Greatest Spectacle in Racing".
Here is what Rosberg had to say in a televised interview with Sky Sports F1 TV broadcaster David Croft.
"No. I mean, I would love to do what Fernando is doing, Fernando Alonso, I respect that a lot, going for the triple crown. I think that's awesome. But the problem is, I'm just scared. I'm scared of doing Indy. It's just nuts. I mean, those guys, the Indy 500, it's just insane."
While the 24 Hours of Le Mans is not an oval race, he went on to state that he would also be afraid of competing in it because of the amateurs involved.
Rosberg's fear of the Indy 500 is justifiable. Formula 1 cars don't run around high-speed ovals at 230 miles per hour for three hours where one slight error could result in heavy contact with the wall or even the catch fence.
There are no grass/gravel run-off areas at the Brickyard. It takes guts to compete at Indy.
But what makes Rosberg's assessment particularly notable is how the Indy 500 and the level of competition in it has come under fire from those involved in Formula 1 before, particularly by former Mercedes teammate Lewis Hamilton, now a five-time champion seemingly well on his way to his sixth title this year.
In 2017 after Alonso qualified in fifth place for the race, Hamilton basically insinuated that anyone can do well in this race while ripping the skill level it takes to compete in IndyCar. Here is what he had to say, according to France's L'Equipe.
"I looked at the times and, frankly, for his first ever qualifying for Fernando to be fifth — what does that say about Indy? A great driver, if he cannot win in Formula 1, will look for other races to win. But to see him fifth against drivers who are there all year is…interesting."
Still no word from Hamilton after Alonso placed 34th of 36 drivers in the qualifying session for the 103rd running of the 33-driver race this past May.
Also still no word from Hamilton on when he plans to come to Indianapolis and beat all these other drivers who do this all year.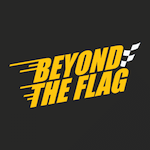 Want your voice heard? Join the Beyond The Flag team!
Write for us!
Could it be that Lewis Hamilton, and many more like him, including Formula 1 drivers among others, share Nico Rosberg's view?
Would it really surprise anybody?
There's nothing wrong with having that opinion, as you can clearly see based on what Rosberg had to say. In fact, most fans bashing Hamilton for having that opinion have that same opinion themselves.
But doing what Rosberg did and admitting the truth without trashing those who do what he isn't willing to do is a far more respectable and realistic approach.