Formula 1: Did Valtteri Bottas jump the start? On-board gives clear answer
Did Valtteri Bottas jump the start en route to winning his third race of the 2019 Formula 1 season at Suzuka Circuit? An on-board camera revealed the clear-cut answer.
After Scuderia Ferrari's Sebastian Vettel jumped the start of the Japanese Grand Prix at Suzuka Circuit from the pole position, just his second pole position of the 2019 Formula 1 season, and then tried to stop himself before the lights actually went out, Mercedes-AMG Petronas Motorsport's Valtteri Bottas took full advantage.
Bottas lined up in third place on the starting grid for this 52-lap race, which was shortened by one lap as a result of a system glitch that led to the checkered flag being displayed one lap early, around the 18-turn, 3.609-mile (5.808-kilometer) Suzuka Circuit road course in Suzuka, Mie Prefecture, Japan, but he quickly shot to the race lead.
However, based on the initial video, it looked as though Bottas reacted to Vettel's original jump start as opposed to the lights themselves and that he may have been guilty of a false start himself, and with no Vettel-like attempt to slow down once he started moving.
With that being said, the FIA ended up investigating Vettel for his false start, and nothing was mentioned about the way Bottas got off the starting grid even though he launched himself from third place to the lead before leading 43 of the race's 52 laps and only not leading when teammate Lewis Hamilton stayed out on the track after he came into the pits.
But did the 30-year-old Finn actually jump the start, perhaps even to a greater extend than the 32-year-old German did?
The onboard camera from Bottas's Mercedes gives a definitive answer to that question.
On a side note, if you needed confirmation that Vettel jumped the start and stopped again, this video also provides that.
But as far as Bottas is concerned, you can see clearly that by the time the lights went out, Bottas hadn't moved. This is easily discernible by looking at the marks on his right front tire.
It does appear that Bottas started the race in reaction to Vettel's jump start as opposed to in reaction to the lights going out, otherwise his reaction time would probably have been the best in Formula 1 history. But it is clear that regardless of what he was reacting to, he did nothing illegal.
Of course, the FIA's decision not to penalize Vettel for his jump start effectively renders this discussion somewhat immaterial since Bottas moved after Vettel did.
But their logic for Vettel not being penalized was based on the fact that he got his car stopped before the lights actually went out, and he never actually left his grid box before that took place. Meanwhile, Bottas never stopped.
Either way, based on the indisputable video evidence from above, Bottas was not guilty of jumping the start, and his Japanese Grand Prix victory, which was his third victory of the season and the sixth of his Formula 1 career, was a well-earned, dominant victory.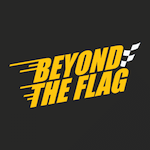 Want your voice heard? Join the Beyond The Flag team!
Write for us!
Formula 1 will not be in action this weekend, but the Mexican Grand Prix is scheduled to take place next Sunday, October 27. ABC is set to broadcast this race, the 18th of 21 races on the 2019 schedule, live from Autodromo Hermanos Rodriguez in Mexico City, Mexico beginning at 3:05 p.m. ET.