Formula 1: Fernando Alonso says what everybody else is thinking
Two-time Formula 1 champion Fernando Alonso did not hold back when discussing Lewis Hamilton's hypocrisy as it relates to his vegan diet.
Five-time and soon-to-be six-time Formula 1 champion Lewis Hamilton has not been shy about his desire to save the planet as of late in the midst of intensifying discussion of global climate change.
As a result, the 34-year-old Briton even took up a vegan diet back in 2017, and he has spent quite a lot of time over the last few years urging fans to do the same. In fact, he opened up a vegan burger restaurant in London last month.
Bust just days after the Japanese Grand Prix at Suzuka Circuit about a week and a half ago, Hamilton posted a worrying message on social media stating that he "feels like giving up on everything", calling the world "messed up".
Here is what he had to say in a post on his Instagram story that has since been deleted.
"Honestly, I feel like giving up on everything. Shut down completely. Why bother when the world is such a mess and people don't seem to care. I'm going to take a moment away to gather my thoughts. Thank you to those of you who do give a damn about the world".
He also added the following.
"I'm sad right now with the thought of where this world is going. Extinction of our race is becoming more and more likely as we over use our resources."
Two-time champion Fernando Alonso, however, isn't buying it.
The 38-year-old Spaniard called out the hypocrisy of Hamilton for sharing such a message. Alonso didn't necessarily align with or oppose his former rival's viewpoints, but he basically said exactly what everybody is thinking.
How can Hamilton, who is sponsored by oil and gas company Petronas, drives cars for a living, owns an expensive car collection and spends far more time on planes than any of the millions of followers he is preaching to, scold fans for not seeming to care and not giving a damn about the world whilst telling them what to eat?
Here is what Alonso had to say about the matter to Spanish radio station Cope.
"I think I would keep my eating habits to myself. I would never release a message like Lewis. You can't send out a message on one day, and on the next day do the opposite. We all know the lifestyle that Lewis has, and that Formula 1 drivers take 200 planes a year. You can't then say 'don't eat meat'."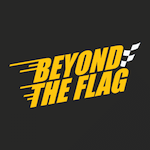 Want your voice heard? Join the Beyond The Flag team!
Write for us!
Lewis Hamilton has a chance to become a six-time Formula 1 world champion in this Sunday's Mexican Grand Prix, which is set to be broadcast live on ABC from Autodromo Hermanos Rodriguez in Mexico City, Mexico beginning at 3:05 p.m. ET. But if he wants to do it, he will need to burn a ton of fuel; is he up for it?