Formula 1: Valtteri Bottas wins 2019 United States Grand Prix
---
Valtteri Bottas secured his fourth victory of the 2019 Formula 1 season in the United States Grand Prix as Lewis Hamilton clinches his sixth world title.
Mercedes-AMG Petronas Motorsport had a pretty good day at Circuit of the Americas.
Valtteri Bottas secured his fourth and the team's 14th victory of the 21-race 2019 Formula 1 season in the season's 19th race, the United States Grand Prix, and Lewis Hamilton secured his sixth world championship in it as well.
Bottas started this 56-lap race around the 20-turn, 3.427-mile (5.515-kilometer) Circuit of the Americas road course in Austin, Texas from the pole position.
After making a two-stop strategy work, he won it by 4.148 seconds over Hamilton, who could not hang on to the lead late while on old tires on a one-stop strategy, in second place, securing the Silver Arrows a 1-2 finish. Hamilton still gained a net of one position with this strategy.
Aston Martin Red Bull Racing's Max Verstappen, who rounded out the podium with a third place finish ahead of Scuderia Ferrari's Charles Leclerc in fourth, lost this one position to Hamilton.
Red Bull Racing rookie Alexander Albon overcame first-lap contact with McLaren's Carlos Sainz Jr. to finish in fifth place after falling all the way back to 20th (last).
Renault's Daniel Ricciardo finished in sixth place ahead of the McLaren teammates, rookie Lando Norris and Sainz, in seventh and eighth, respectively. Renault's Nico Hulkenberg finished in ninth ahead of SportPesa Racing Point's Sergio Perez in 10th.
Scuderia Toro Rosso's Daniil Kvyat originally finished in 10th place, but he was demoted to 11th via a five-second time penalty as a result of the fact that he caused a collision with Perez on the race's final lap.
Ferrari's Sebastian Vettel started on the front row alongside Bottas in second place but had an awful start that dropped him to seventh. Suspension failure then caused him to retire from the race, resulting in him being officially scored in last.
The race featured four lead changes between Bottas and Hamilton, with Bottas leading 31 laps and Hamilton leading the other 25. Four of the 20 drivers who started the race failed to finish it, and seven of the 16 who managed to finish it finished on the lead lap.
Here are the full race results of the 2019 United States Grand Prix at Circuit of the Americas.
Race Results
1st – Valtteri Bottas
2nd – Lewis Hamilton
3rd – Max Verstappen
4th – Charles Leclerc
5th – Alexander Albon
6th – Daniel Ricciardo
7th – Lando Norris
8th – Carlos Sainz Jr.
9th – Nico Hulkenberg
10th – Sergio Perez
11th – Daniil Kvyat
12th – Kimi Raikkonen
13th – Lance Stroll
14th – Antonio Giovinazzi
15th – Romain Grosjean
16th – Pierre Gasly
17th – George Russell
18th – Kevin Magnussen
19th – Robert Kubica
20th – Sebastian Vettel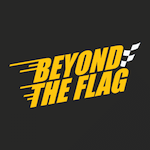 Want your voice heard? Join the Beyond The Flag team!
Write for us!
The Brazilian Grand Prix is the penultimate race on the 2019 Formula 1 schedule and is set to be broadcast live on ESPN2 from Autodromo Jose Carlos Pace in Sao Paulo, Brazil beginning at 12:05 p.m. ET on Sunday, November 17.