NASCAR Cup Series: Kyle Busch wins 2019 championship, becomes 2-time champion
Kyle Busch is a two-time NASCAR Cup Series champion, becoming the first driver to win his second title since 2007 and the first two-time champion of the Championship 4 era.
Joe Gibbs Racing's Kyle Busch secured the 2019 NASCAR Cup Series championship with his victory in the 36th and final race of the season, the Ford EcoBoost 400, at Homestead-Miami Speedway.
Busch started this 267-lap Championship 4 season finale around the four-turn, 1.5-mile (2.414-kilometer) Homestead-Miami Speedway oval in Homestead, Florida in fourth place in his #18 Toyota, and after leading a race-high 120 laps. He won it by 4.578 seconds over teammate and championship rival Martin Truex Jr. in second in his #19 Toyota.
Busch simply needed to finish ahead of the other three Championship 4 drivers, including Truex, teammate Denny Hamlin and Stewart-Haas Racing's Kevin Harvick to win his second championship.
He is now the first driver to win his second championship since seven-time champion Jimmie Johnson won his second title in the 2007 season. He is also the first driver to win two championships since the Championship 4 era began back in the 2014 season.
Harvick won the 2014 championship while Truex won the 2017 championship. Hamlin is still seeking his first title.
Busch hadn't won a race since early June at Pocono Raceway and entered the season finale on a 21-race win drought. Meanwhile, each of these other three drivers won one of the three races in the round of 8 to lock themselves into the Championship 4. Harvick ended up finishing the season finale in fourth place in his #4 Ford while Hamlin finished in 10th in his #11 Toyota.
All three Championship 4 drivers other than Busch had their chances to win the race. Harvick took the lead early and was dominant in the short runs. The problem for him was the fact that the race featured only three caution flag periods, of which only one took place as a result of an on-track incident.
Truex dominated the race early on, leading 98 of the first 120 laps. But then his pit crew made a huge mistake, switching his left and right side tires and causing him to make an unexpected pit stop. He did get back onto the lead lap, but he never returned to the lead except for when he stayed out longer than the leaders later in the race for five laps.
Hamlin took the lead in the race's third and final stage, but when his team placed a huge piece of tape over his grill, it caused too much water to come out of his #11 Toyota, and he also had to make an unexpected pit stop to prevent his car overheating further and blowing up.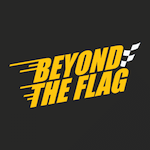 Want your voice heard? Join the Beyond The Flag team!
Write for us!
Now that the 2019 NASCAR Cup Series season has reached its conclusion, the offseason is upon us. The next race, the 2020 season opener, is not scheduled to take place until Sunday, February 16. This race, the 62nd annual Daytona 500, is set to be broadcast live on Fox from Daytona International Speedway in Daytona Beach, Florida beginning at 2:30 p.m. ET.