NASCAR Cup Series: Kyle Busch wins 2019 Ford EcoBoost 400
Kyle Busch closed out the the 2019 NASCAR Cup Series season with a victory at Homestead-Miami Speedway in the Ford EcoBoost 400 to secure his second championship.
Joe Gibbs Racing's Kyle Busch hadn't won a race in the 2019 NASCAR Cup Series season since early June at Pocono Raceway, but he changed that at the most opportune time: in the Championship 4 season finale, the Ford EcoBoost 400, at Homestead-Miami Speedway to secure his second championship.
Busch started this 267-lap race around the four-turn, 1.5-mile (2.414-kilometer) Homestead-Miami Speedway oval in Homestead, Florida in fourth place in his #18 Toyota, and he won it by 4.578 seconds over teammate and championship rival Martin Truex Jr. in second in his #19 Toyota.
Joe Gibbs Racing swept the top three, but it wasn't Championship 4 driver and race polesitter Denny Hamlin in third place; it was Erik Jones in his #20 Toyota.
Stewart-Haas Racing's Kevin Harvick, the only non-Joe Gibbs Racing Championship 4 driver, finished in fourth place in his #4 Ford ahead of Team Penske's Joey Logano in fifth in his #22 Ford and Stewart-Haas Racing's Clint Bowyer in sixth in his #14 Ford.
Roush Fenway Racing's Ryan Newman, Richard Childress Racing's Austin Dillon and Hendrick Motorsports' Alex Bowman finished in seventh, eighth and ninth place in their #6 Ford, #3 Chevrolet and #88 Chevrolet, respectively. Hamlin ended up finishing in 10th in his #11 Toyota.
Truex and Harvick were both faster than Busch throughout the race's final stint because they waited to make their final pit stops in the hope of getting a caution. But they were too far behind Busch to make anything happen with that extra speed on their newer tires without a caution.
Separate issues hindered all three of the other Championship 4 drivers aside of Busch, with Truex's pit crew mistakenly switching his left and ride side tires during one pit stop, Hamlin's pit crew applying too big a piece of tape to his grill and putting his engine at risk of blowing up and Harvick simply being too slow on the long runs despite the fact that he had great speed on the short runs.
The race featured only one non-stage-ending caution flag period, so short run speed hardly did Harvick any good.
The race featured only five leaders, who exchanged the lead 13 times. All four Championship 4 drivers led the race, with Busch leading a race-high 120 laps. Truex won stage one and Busch won stage two.
The only non-Championship 4 driver who led the race was Roush Fenway Racing's Ricky Stenhouse Jr., who led one lap simply because the leaders came into the pits before he did. Of the 40 drivers who started the race, 35 finished it and 10 finished on the lead lap.
Here are the full race results of the 2019 Ford EcoBoost 400 at Homestead-Miami Speedway.
NOTE: Championship 4 drivers are listed in italics.
Race Results
1st – Kyle Busch
2nd – Martin Truex Jr.
3rd – Erik Jones
4th – Kevin Harvick
5th – Joey Logano
6th – Clint Bowyer
7th – Ryan Newman
8th – Austin Dillon
9th – Alex Bowman
10th – Denny Hamlin
11th – Ryan Blaney
12th – Daniel Hemric
13th – Jimmie Johnson
14th – Daniel Suarez
15th – Chase Elliott
16th – Chris Buescher
17th – Paul Menard
18th – Brad Keselowski
19th – Ricky Stenhouse Jr.
20th – Matt DiBenedetto
21st – Kurt Busch
22nd – Aric Almirola
23rd – John Hunter Nemechek
24th – Ty Dillon
25th – Ryan Preece
26th – Michael McDowell
27th – David Ragan
28th – Landon Cassill
29th – Drew Herring
30th – J.J. Yeley
31st – Corey LaJoie
32nd – B.J. McLeod
33rd – Timmy Hill
34th – Darrell Wallace Jr.
35th – Ross Chastain
36th – Josh Bilicki
37th – Reed Sorenson
38th – Joe Nemechek
39th – William Byron
40th – Kyle Larson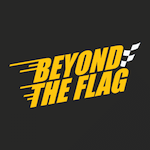 Want your voice heard? Join the Beyond The Flag team!
Write for us!
With the 2019 NASCAR Cup Series schedule now in the books, the next race on the schedule is not scheduled to take place for another few months. This race, the 62nd annual Daytona 500, is set to open up the 2020 season, and it is set to be broadcast live from Daytona International Speedway in Daytona Beach, Florida on Fox beginning at 2:30 p.m. ET on Sunday, February 16.