NASCAR: Success came at just the right time for 2019 champion Kyle Busch
Success came at just the right time for the frustrated and struggling Kyle Busch, now a two-time NASCAR Cup Series champion.
Joe Gibbs Racing's Martin Truex Jr. won the opening race of the three-race round of 8 of the 2019 NASCAR Cup Series playoffs at Martinsville Speedway. Stewart-Haas Racing's Kevin Harvick followed that up with a victory at Texas Motor Speedway before Joe Gibbs Racing's Denny Hamlin closed out the round by winning at ISM Raceway.
With their victories, all three drivers locked themselves into the Championship 4 at Homestead-Miami Speedway, with Truex doing so for the third consecutive year and fourth year overall throughout the Championship 4's six-year history, Harvick doing so for the third consecutive year and fifth year overall and Hamlin doing so for the second year.
Their win droughts were a combined three races heading into the season finale.
But Joe Gibbs Racing's Kyle Busch, who qualified for the Championship 4 as a result of his point total, had gone five and a half months and 21 races since he last found victory lane as he prepared to make his fifth consecutive Championship 4 appearance, his longest win drought since going a full year without a win between the 2016 and 2017 seasons.
The Championship 4 format is simple; if you're in the Championship 4, you are crowned champion if you finish ahead of the other three Championship 4 competitors in the season finale, the Ford EcoBoost 400, at Homestead-Miami Speedway.
But to go along with this 21-race win drought, Busch entered this 267-lap race around the four-turn, 1.5-mile (2.414-kilometer) Homestead-Miami Speedway oval in Homestead, Florida having not beaten Truex, Harvick and Hamlin in a race since the penultimate race of the 26-race regular season at Darlington Raceway — 11 races ago.
He finished this race in third place while Harvick finished in fourth, Truex finished in 15th and Hamlin finished in 29th.
Busch also entered the season finale tied with Harvick with the fewest victories among the four Championship 4 drivers with four; teammates Truex and Hamlin had recorded seven and six, respectively. Being the third best Joe Gibbs Racing driver is far from commonplace for the 34-year-old Las Vegas, Nevada.
For once, Rowdy may have truly been the underdog.
But that's all the motivation he needed.
While Truex's pit crew switched up his left and ride side tires, Hamlin's pit crew made an overheating issue worse and Harvick's team set him up with a car that had great short-run speed and poor long-run speed hoping for a late restart, Busch simply dominated, leading 119 of the race's final 147 laps in a race that featured only one non-stage ending caution flag period.
He coasted to the checkered flag, 4.578 seconds ahead of Truex in second place. Harvick finished in fourth while Hamlin finished in 10th.
What a time and way to end your longest win drought in more than two years.
For Busch, this championship run resembled his run in 2015, and he made note of that even before qualifying for the Championship 4.
In 2015, his final victory before the season finale came in the season's 20th race at Indianapolis Motor Speedway. He then went on a 15-race win drought, but he managed to qualify for the Championship 4 and win to take home the championship trophy.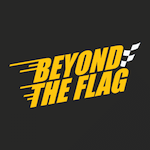 Want your voice heard? Join the Beyond The Flag team!
Write for us!
Regardless of how he gets there, if he gets to the Championship 4, Kyle Busch is going to be a threat to win the NASCAR Cup Series championship. Nothing illustrated that better than the way in which he won the 2019 title to become a two-time champion.