NASCAR Cup Series: Where will Kyle Larson end up in 2021?
Kyle Larson's contract with Chip Ganassi Racing expires after the 2020 NASCAR Cup Series season. Where will he end up in 2021?
Kyle Larson is set to enter his seventh full season in the NASCAR Cup Series next year after a 2019 season in which he finished in a career-high sixth place in the championship standings.
Larson's seventh season in the Cup Series is also set to be his seventh season driving the #42 Chevrolet for Chip Ganassi Racing. In 219 starts, he has competed in 215 races for Chip Ganassi's team going back to the 2014 season.
He did make four starts in the 2013 season for Phoenix Racing as a part-time driver, but he has only ever driven for Chip Ganassi Racing since then.
It was confirmed in July that Larson would be back with the team in the 2020 season, but the 2020 season is set to be a contract season for the 27-year-old Elk Grove, California native, and there has already been all kinds of speculation about where he might end up in the 2021 season.
He could very well stay with Chip Ganassi Racing, but he could seek other options as well. His name has been linked with a ride at Stewart-Haas Racing over the years, and his name has been thrown around as the possible replacement for the retiring Jimmie Johnson at Hendrick Motorsports behind the wheel of the #48 Chevrolet; he will undoubtedly be one of the hottest free agents on the market given what he has shown he is capable of.
Larson has been clear in the past that dirt track racing is his passion more than anything else, and suffice it to say that he competes full-time in the Cup Series effectively so that he is able to fund that passion.
He has also shown interest in competing in the Indianapolis 500 and attempting the Memorial Day Double, and with Chip Ganassi Racing being one of only two teams that compete in both IndyCar and NASCAR, he is in a great position to do that right now.
Chip Ganassi Racing have been good about letting him run the schedule he wants to run outside of the Cup Series during his tenure with the team in the past, and if that ends up being one of the factors that differentiates them from the other teams in the paddock, he could very well stay beyond the 2020 season.
Here is what Larson had to say about the matter, according to NBC Sports.
"I enjoy what I'm doing with Chip right now. Obviously I'm a free agent, I guess, at the end of the year. I guess I'm excited just to hear what people have to say. If I do end up with Chip I'll be perfectly happy with that. He gave me my first shot. I've got a great relationship with him and the team.

"More than anything, I just look forward to racing race cars. I haven't really thought too much about (what team he'll race for after 2020). Obviously, I've been reading everything everybody else has too. It's cool to see your name in the mix for stuff like that, but we also have to focus on the on-track performance next year.

"Wherever I end up, that is going to be priority for me is still being able to race quite a bit on dirt tracks. I think teams understand that is what I love. We'll see. I think Chip definitely continuing to let me run and then also letting me run more than I have in the last few years has been awesome."
It is hard to see Stewart-Haas Racing co-owner Tony Stewart not taking the same approach given his dirt track racing background as well as the fact that he stated in 2015 that he wanted Larson behind the wheel of the #14 Ford for the 2017 season; Larson was unable to sign a contract with another team at that time, per the specifics of his deal with Chip Ganassi Racing.
But Hendrick Motorsports owner Rick Hendrick has shown in the past that the Cup Series is the clear-cut priority for his team and the drivers on it, banning Kasey Kahne from dirt track racing for more than two years after he was involved in an accident.
In Kahne's case, Hendrick also prohibited him from competing in the IndyCar season finale at Las Vegas Motor Speedway in 2011 after he signed a contract to join the team in 2012.
Kahne had eyed the opportunity to win $2.5 million as a part of the $5 million GoDaddy Challenge, which would have paid $2.5 million to whatever driver could start in 34th (last) place and win the race and $2.5 million to one lucky fan. Dan Wheldon ended up being that driver and lost his life in a 15-car crash just over 10 laps into the race.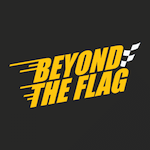 Want your voice heard? Join the Beyond The Flag team!
Write for us!
In a class of free agents that includes the likes of Joe Gibbs Racing's Erik Jones, Hendrick Motorsports' Alex Bowman, Team Penske teammates Ryan Blaney and Brad Keselowski and Stewart-Haas Racing teammates Aric Almirola and Clint Bowyer, Kyle Larson will be a driver to watch. Where will he end up in the 2021 NASCAR Cup Series season?