NASCAR: Where does Junior Johnson rank among all-time greats?
NASCAR lost another legend when the "Last American Hero", Junior Johnson, passed away earlier this week. Where does Johnson rank among all-time greats?
The NASCAR world was saddened to hear of the passing of Hall of Famer Junior Johnson on Friday. Johnson, nicknamed the "Last America Hero", passed away at the age of 88 amid declining health just days after he was admitted into hospice care.
Johnson truly was the "Last American Hero". His NASCAR career made him a stock car legend, not only as a driver but as an innovative mechanic and a championship-winning team owner. His long and successful career in NASCAR began as the sport was just dawning, and it spanned from its moonshining roots to its modern era.
But focusing solely on his driving, where does Johnson rank among the sport's legends?
Without a driving championship to his name, it is easy to overlook Johnson among the all-time greats, even though the main reason for that is the fact that he never completed a full season in 14 years behind the wheel. In fact, on only seven occasions did he compete for more than half the season.
I know I personally have overlooked him several times, specifically when I compiled a list of NASCAR's all-time top 10 drivers nearly two years ago and then when I hosted an elimination voting tournament to determine NASCAR's "GOAT" in early 2019 and selected 16 drivers to be in it.
Johnson did not make in into either.
In 1998, Johnson was named one of NASCAR's 50 Greatest Drivers back in 1998, and suffice it to say that no matter how many other champions and multi-time champions come along, he will never even come remotely close to not being one of NASCAR's top 50 drivers of all-time.
With 50 career wins, good for a 12th place tie on the all-time wins list, Johnson is the winningest non-champion of all-time. He leads Mark Martin by 10 victories in that category, and active driver Denny Hamlin is three wins behind Martin having made 37 visits to victory lane.
But if wins and championships ever did not tell the full story, Junior Johnson is a case study.
Johnson is the only non-champion in the top 15 on the NASCAR wins list. He will likely be bumped down to a 13th place tie next year since Kevin Harvick has won 49 races and is still a perennial championship contender.
However, only one driver in the top 15 competed in fewer races than Johnson. Johnson competed in just 313 races over the course of 14 seasons. Herb Thomas, who sits 15th with 48 victories, competed in only 229 over the course of 10.
Thomas is one of only three drivers in the top 15 with a higher win percentage than Johnson at 20.96%. The only other two drivers with higher win percentages than Johnson's mark of 15.97% are the two winningest drivers in Cup Series history, 200-time winner Richard Petty (16.89%) and 105-time winner David Pearson (18.29%).
But even that stat sells Johnson's impressive career short.
Throughout NASCAR's history, you simply cannot find a driver who dominated as often as Johnson did, and his 1965 season illustrates just how dominant he was during his limited time behind the wheel. He competed in less than two-thirds of the season's 55 races and still won 13 times.
The only other drivers to win 13 races in a season all-time? Petty, Pearson, Ned Jarrett and Jeff Gordon. Notably, Jarrett's lone 13-win season came in the 1965 season when he won the title. But he needed 54 starts in 55 races to reach that mark.
Johnson needed 36 in the same year.
Arguably the most impressive stat as it pertains to Johnson's dominance is his laps led total. With 51,988 laps completed, Johnson, once again, leads only Thomas (exactly 30,000) in that particular category when it comes to the top 15 winningest drivers.
But he led a whopping 12,642 (24.32%) of those laps. No driver in the top 15 on the all-time wins list is even remotely close to that percentage except for Thomas at 20.65%. Pearson sits at 18.83%, slightly ahead of Petty at 16.70%.
Johnson's career almost makes championship total look arbitrary when it comes to NASCAR's all-time greats. He was just that good and that dominant.
Especially in this day and age when we see time and time again that money is generally more important than talent when it comes to who gets which ride with which team, it's so easy to say that a young guy who wasn't given the proper chance to succeed at NASCAR's highest level had untapped potential to be a star.
You could really find a way say that about most drivers who haven't made it.
But you could also say it about some who did.
You could say it about the "Last American Hero". How many wins and championships would Johnson have won had he competed full-time? How many would he have won had he even completed half the schedule more than seven times?
The fact that he was able to accomplish what he accomplished in such a limited time shows that this is so more than a random "what-if" scenario about some no-name driver.
Sure, a win total that doesn't rank in the top 10 all-time and a championship total — heck, a top five championship standings finish total — that matches mine doesn't exactly scream NASCAR legend.
But make no mistake about it.
Junior Johnson is more than a NASCAR legend, and he will forever be one of the greatest drivers the sport has ever seen, with very little room to debate.
Throw in his success as a mechanic and a six-time champion team owner, and you see precisely why this man is a stock car racing icon who will never be forgotten.
He truly was the "Last American Hero".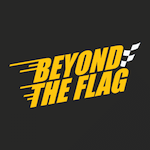 Want your voice heard? Join the Beyond The Flag team!
Write for us!
As the friends, family and NASCAR fans of the legendary Junior Johnson continue to mourn his passing, our thoughts and prayers continue to be with them, especially during this holiday season with Christmas and the New Year only a few days away.