NASCAR Cup Series: Driver lineup changes from 2019 to 2020
The 2020 NASCAR Cup Series driver lineup looks fairly different than the 2019 driver lineup. What changed from one year to the next?
The 2020 NASCAR Cup Series driver lineup is steadily coming together, with 34 full-time drivers having already been confirmed for next year and an additional two confirmed full-time entries still without confirmed drivers.
Last season, there were 33 full-time drivers, including 31 who were eligible to score Cup Series points. But despite the fact that there is only one more driver currently in the full-time lineup for 2020 than there was last year, there have been quite a few changes to that lineup.
Of the 33 drivers who competed full-time last season, just 26 are set to be back in 2020, as two retired, four were replaced and one left NASCAR for health reasons.
Of those 26 drivers, three switched teams, and an additional driver switched to a different car within his team, meaning that only 22 drivers are actually slated to stay put from 2019 to 2020.
Meanwhile, eight drivers who did not compete full-time in the 2019 season are set to compete in the 2020 season, including six drivers who are slated to battle for the Rookie of the Year Award.
Four of these six rookies do have Cup Series experience, but not enough to have previously qualified as rookies. The other two drivers who are set to compete full-time in 2020 after not doing so in 2019 both did compete in 2019 and in several previous seasons as well, but they only competed part-time last year.
Here is a list of the changes to the driver lineup ahead of the 2020 season.
NOTE: (R) means rookie.
JTG Daugherty Racing
#37 Chevrolet
IN: Ryan Preece
OUT: Chris Buescher
#47 Chevrolet
IN: Ricky Stenhouse Jr.
OUT: Ryan Preece
Premium Motorsports
#15 Chevrolet
IN: Brennan Poole (R)
OUT: Ross Chastain
Richard Childress Racing
#8 Chevrolet
IN: Tyler Reddick (R)
OUT: Daniel Hemric
StarCom Racing
#00 Chevrolet
IN: Quin Houff (R)
OUT: Landon Cassill
Front Row Motorsports
#36 Ford
#38 Ford
IN: John Hunter Nemechek (R)
OUT: David Ragan
Roush Fenway Racing
#17 Ford
IN: Chris Buescher
OUT: Ricky Stenhouse Jr.
Stewart-Haas Racing
#41 Ford
IN: Cole Custer (R)
OUT: Daniel Suarez
Wood Brothers Racing
#21 Ford
IN: Matt DiBenedetto
OUT: Paul Menard
Leavine Family Racing
#95 Toyota
IN: Christopher Bell (R)
OUT: Matt DiBenedetto
Rick Ware Racing
#TBD
#TBD
It is also worth noting that there is still a third full-time seat open at Rick Ware Racing, although it may end up being driven by multiple drivers. In fact, the two drivers who have been confirmed by the team for next year are both set to drive cars that were driven by multiple drivers in 2019.
There is also a full-time seat an open seat at Spire Motorsports, and that may also end up being driven by multiple drivers after eight drivers drove it in its first year in 2019.
Additionally, there is a chance that MBM Motorsports will field a full-time entry with Timmy Hill as the driver, although that has not been confirmed beyond the season-opening Daytona 500 at Daytona International Speedway.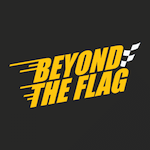 Want your voice heard? Join the Beyond The Flag team!
Write for us!
The 2020 NASCAR Cup Series season is scheduled to get underway in just over seven weeks with the 62nd annual Daytona 500. This race is set to be broadcast live on Fox from Daytona International Speedway in Daytona Beach, Florida beginning at 2:30 p.m. ET on Sunday, February 16.