NASCAR: Ross Chastain in line to compete at Daytona for Ganassi, Spire
Ross Chastain is slated to compete in the 2020 NASCAR Cup Series season-opening Daytona 500 in a Spire Motorsports car prepared by Chip Ganassi Racing.
AdventHealth recently announced an expanded relationship with Chip Ganassi Racing for the 2020 NASCAR Cup Series season, and they announced that they will be teaming up with full-time Chip Ganassi Racing driver Kyle Larson as well as Ross Chastain.
Chastain competed for the team in three races in the 2018 Xfinity Series season and was confirmed as their full-time driver for the 2019 season before a sponsorship debacle with DC Solar caused Chip Ganassi Racing to shutter their Xfinity Series program.
While Chastain did not drive for the team at all in 2019, he remains tied to them and has been speculated as a potential replacement candidate for Kurt Busch after the 2021 season ends.
Last season, Chip Ganassi Racing partnered with Spire Motorsports, a first-year team at the time, to field the #40 Chevrolet in the Daytona 500 alongside their two full-time cars, the #1 Chevrolet and the #42 Chevrolet. It was Jamie McMurray behind the wheel of the #40 Chevrolet in this race.
This season, it appears that they are set to do the same, as pictures of the AdventHealth-sponsored #77 Spire Motorsports Chevrolet have been released from within Chip Ganassi Racing's shop, and it appears that Chastain is set to be the driver of this car.
https://www.instagram.com/p/B7CGGB-Bn4h/
Confirmation has not yet specifically been made about the Daytona 500 by any parties.
Chastain has, however, stated that he plans to continue competing in all three of the NASCAR national series (Cup Series, Xfinity Series and Truck Series) despite the fact that he is slated to run full-time at Kaulig Racing for the Xfinity Series championship in 2020.
He has not yet confirmed anything about the Cup Series despite confirming a part-time Truck Series schedule with Niece Motorsports.
However, given his ties to Chip Ganassi Racing, his recent teaming-up with AdventHealth, AdventHealth's expanded relationship with Chip Ganassi Racing and this sponsorship of AdventHealth on this Chip Ganassi Racing-prepared Spire Motorsports entry, an entry that has already been confirmed for the Daytona 500 but without a driver, it appears as though the "Watermelon Man" will be behind the wheel of the #77 Chevrolet to open up the 2020 Cup Series season.
Let's also not forget that Chastain is a client of Spire Sports + Entertainment, the talent management agency, motorsports consultant and sports ownership firm that own Spire Motorsports.
Chastain made his Daytona 500 debut last season, and he finished in a career-high 10th place driving for Premium Motorsports, the team with which Spire Motorsports have a technical alliance.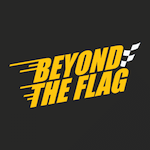 Want your voice heard? Join the Beyond The Flag team!
Write for us!
Will Ross Chastain indeed drive the #77 Chevrolet for Spire Motorsports via a partnership with Chip Ganassi Racing to open up the 2020 NASCAR Cup Series season at Daytona International Speedway? Tune in to Fox's the live broadcast of the 62nd annual Daytona 500 at 2:30 p.m. ET on Sunday, February 16.