IndyCar: Zachary Claman DeMelo to drive for Rahal Letterman Lanigan Racing at Sonoma
Rahal Letterman Lanigan Racing announced that Zachary Claman DeMelo will make his IndyCar debut for the team in the season finale at Sonoma.
Zachary Claman DeMelo is set to make his Verizon IndyCar Series debut with Rahal Letterman Lanigan Racing in the #13 Honda next Sunday in the season finale at the 11-turn, 2.385-mile natural terrain Sonoma Raceway road course in Sonoma, California.
Claman DeMelo, 19, drove full-time in the Indy Lights series for the second season this past season. He made his debut in the series last season driving for Juncos Racing and finished in 9th place in the final championship standings after a top finish of 4th place at Road America.
This past season, Claman DeMelo drove for Carlin Motorsport and finished in 5th place in the final standings. He did so after winning his first career Indy Lights race at Road America and racking up three more podium finishes.
Here is what the 19-year-old French-Canadian had to say about securing a ride with Rahal Letterman Lanigan Racing in the IndyCar season finale at Sonoma in just over a week.
"I'm thrilled to be driving for Rahal Letterman Lanigan Racing for my IndyCar Series debut at the GoPro Grand Prix of Sonoma. This opportunity marks an incredible moment for my career and for Canadian motorsport fans, as I'm getting that much closer to securing a full-time position with RLLR for next season. I want to extend a big thank you to my primary partner, Paysafe, for making a dream come true today and to Bobby Rahal for the incredible level of support he has provided towards getting me in the No. 16 Honda this season. It is an honor to drive for RLLR and I look forward to big things ahead."
In just three other races this season has the #13 Honda (#16 Honda at the time) been occupied with a teammate for Graham Rahal, the son of Rahal Letterman Lanigan Racing team co-owned Bobby Rahal and the team's lone full-time driver of the #15 Honda.
The #16 car was driven by Oriol Servia in the Indianapolis 500 as well as the Dual in Detroit. Rahal won two of the three races during which he had a teamamte, winning both races at Detroit in a dominant weekend performance.
Given the fact that Rahal has performed so well with a teammate this season as well as the fact that he finished in 2nd place at Sonoma last season, the season finale could be an exciting one for both of Rahal Letterman Lanigan Racing's drivers. Rahal will likely have a chance to compete up front, and Claman DeMelo will have the opportunity to turn heads up and down the paddock as he continues his search for a full-time IndyCar ride.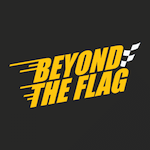 Want your voice heard? Join the Beyond The Flag team!
Write for us!
How do you think Zachary Claman DeMelo will perform in his IndyCar debut at Sonoma? Let us know in the comments below, and be sure to follow along with Beyond the Flag for the latest news, opinions and analysis stemming from a number of different motorsports series. You don't want to miss any of it. Also be sure to follow Beyond the Flag on Facebook, Instagram and Twitter.