IndyCar: With Josef Newgarden, the future has officially arrived
The year 2017 has seen the rise of an IndyCar superstar in 26-year-old Josef Newgarden. Just how good will he become over the course of his career?
Josef Newgarden, 26, has been an IndyCar driver for six seasons now, all as a full-time driver. This season is his first driving for Team Penske in the #2 Chevrolet, which is a huge reason how IndyCar's future has officially arrive.
In his first three seasons in IndyCar from 2012 through 2014, Newgarden drove for Sarah Fisher Hartman Racing in the #67 Honda. In his rookie season, his best finish was only an 11th place effort at the season opener in St. Petersburg, and he ended up finishing way down in 23rd place in the final championship standings.
The following season, he racked up four top 5 finishes, including a career-high 2nd place finish at Baltimore in his first career IndyCar race at the temporary street circuit, but he was still only able to finish in 14th in the final standings, which was still a major improvement from his rookie season.
In the 2014 season, Newgarden continued his tenure driving for Sarah Fisher Hartman Racing and tied his career-high finish of 2nd place at Baltimore with a 2nd place finish at the short Iowa oval. However, he only finished in the top 5 in one other race that season, but he still finishing in a career-high 13th place finish in the standings.
The following season, Newgarden drove for CFH Racing in the #21 Chevrolet and earned his first two career IndyCar victories at the natural terrain Barber road course and the temporary Toronto street circuit, respectively. He was in the championship hunt until the final race of the season at Sonoma before ultimately finishing in 7th place in the final standings, which was, once again, a career-high finish.
Last season, Newgarden once again set his best career result in the final standings with a 4th place finish despite the fact that he was only able to win one race at Iowa, although he did dominate that race, which was his first oval race back from his nasty wreck at Texas, making the victory even more impressive.
Newgarden ultimately ended up finishing behind only three drivers in the final standings, and all three of those drivers were Team Penske drivers. This past offseason, he ended up signing with Team Penske, which is the team he currently drives for.
This season, Newgarden has truly emerged as one of IndyCar's top drivers. His success this season has shown us just how good he is. He is the current leader of the championship standings with just one race remaining this season at Sonoma.
Newgarden is in a position to win the championship at the young age of 26 since four of his seven career victories have come this season alone in his first season driving for Team Penske. In addition to those four wins, he has four other top 3 finishes, giving him podium finishes in seven of the 16 races contested so far this season.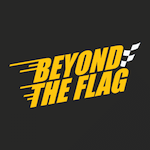 Want your voice heard? Join the Beyond The Flag team!
Write for us!
When do you think Josef Newgarden will win his first career IndyCar championship? Let us know in the comments below, and be sure to follow along with Beyond the Flag for the latest news, opinions and analysis stemming from a number of different motorsports series. You don't want to miss any of it. Also be sure to follow Beyond the Flag on Facebook, Instagram and Twitter.