IndyCar: Q&A interview with Zachary Claman DeMelo
We recently had the opportunity to interview Indy Lights driver Zachary Claman DeMelo ahead of his first career IndyCar start.
Zachary Claman DeMelo, 19, recently allowed us to conduct a Q&A interview with him over Instagram. He is set to make his Verizon IndyCar Series debut with Rahal Letterman Lanigan Racing in the #13 Honda next Sunday in the season finale at the 11-turn, 2.385-mile natural terrain Sonoma Raceway road course in Sonoma, California following a successful season in Indy Lights during which he won his first career race at Road America and finished in 5th place in the final championship standings.
Here is what Claman DeMelo had to say in the Q&A interview.
1. What are the most physically demanding cars and tracks you have driven?
Zachary Claman DeMelo: The most physical car I've ever driven would definitely have to be an IndyCar; there is no power steering, lots of G-forces, and it's a tough car.
2. Are you pursuing a one-off ride or even a full-time ride in IndyCar right now, or do you plan on spending some more seasons in Indy Lights?
Claman DeMelo: At the minute, I would like to do something full-time in IndyCar, but it's really hard to know this minute what I will do next year. It depends a lot on sponsors and what offers I have.
3. How did you get into racing itself and how did that get you to where you are today?
Claman DeMelo: I went to a birthday party when I was younger and we all went karting. I was really quick, so after that, my father bought me a kart. The rest is history.
4. What is your favorite type of racing to actually watch, be it in person or on television?
Claman DeMelo: I really love IndyCar and Formula 1. I think they are both very different. In IndyCar, the racing is very close and always intense. But Formula 1 has this really cool prestige to it. The cars are amazing in F1.
5. What are some of the highlights of your racing career, and what are some of your scariest moments?
Claman DeMelo: Winning my first Indy Lights race at Road America is a big highlight. I have had a lot of success in karting also. For scariest moments, nothing has ever really fazed me; I had one time where I lost the brakes, but that's about it.
6. Do you ever find it hard to life your hands off the wheel if you know you're going to crash? To the average fan, it would seem to be easier said than done.
Claman DeMelo: Yea, it's 100% a weird feeling having to let go of the wheel when you're about to crash. There have been a few times where I held on out of instinct, but it's super important I let go or I could risk breaking my wrists.
7. And finally, when do you see yourself making your debut in the Indianapolis 500?
Claman DeMelo: It would be something I would love to do. I'm working very hard on it and it's a goal of mine, but it's something only time will tell.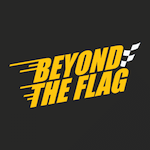 Want your voice heard? Join the Beyond The Flag team!
Write for us!
Be sure to follow along with Beyond the Flag for the latest news, opinions and analysis stemming from a number of different motorsports series. You don't want to miss any of it. Also be sure to follow Beyond the Flag on Facebook, Instagram and Twitter.