NASCAR: Was Kyle Busch the right nominee for 2019 Best Driver ESPY Award?
Three of the four drivers nominated for the 2019 Best Driver ESPY Award won championships in 2018. The one who did not is NASCAR's Kyle Busch.
The four nominees for the 2019 Best Driver ESPY Award were revealed earlier this week, and the winner is set to be announced at the ESPY Awards in a few weeks. This award ceremony is scheduled to take place from 8:00 p.m. ET to 11:00 p.m. ET on Wednesday, July 10 at Microsoft Theater in Los Angeles, California, and it is set to be broadcast live on ABC.
These four drivers each represent a different racing series. However, only three of them actually won championships last year. The other one didn't even finish the season in the top three in the championship standings.
The one who failed to win a championship last season is NASCAR's representative, Kyle Busch.
Meanwhile, Formula 1's representative, Lewis Hamilton, became a five-time champion last season, as did IndyCar's representative, Scott Dixon. NHRA's representative, Steve Torrence, won his first Top Fuel championship last year after a dominant season.
Given the fact that the fourth place finisher in the Cup Series championship standings is now effectively in the running with three other elite drivers for the right to be considered the overall best driver, did he deserve to be NASCAR's nominee?
With NASCAR's playoff format, it is hard to tell. Busch scored the most points last season, but he didn't win the championship. That said, Joey Logano won the championship with just three victories compared to Busch's series-high eight. Busch's season, as a whole, was better than Logano's.
However, looking at the history of NASCAR drivers in the ESPY Awards, Busch's nomination is a nothing shy of a joke.
At least one NASCAR driver has been a nominee for the Best Driver ESPY Award every year going back to 1995, which was the third year for the award and the third year for the ESPY Awards.
The last time a non-Cup Series champion was one of these nominee was in 2017 when Martin Truex Jr. was one despite the fact that he did not win the 2016 championship. However, 2016 champion Jimmie Johnson was also a nominee in 2017.
The only year in the 24 years during which at least one NASCAR driver has been a nominee for this award and the reigning Cup Series champion was not a nominee was back in 2014 when Dale Earnhardt Jr. was NASCAR's nominee after winning his second Daytona 500 earlier that year. Meanwhile, 2013 champion Johnson was not a nominee.
At least in Earnhardt Jr.'s case, he won the Daytona 500. Busch didn't even do that this year, yet there he is on the ballot with Hamilton, Dixon and Torrence. Meanwhile, applying the logic used in Earnhardt Jr.'s case five years ago, where is 2019 Daytona 500 champion Denny Hamlin?
Even considering Busch's success so far this season, which has been considered for past ESPY Award nominations, it is Logano who sits atop the championship standings, not Busch.
With all things considered, Logano may not have had the best season among all drivers last season, but he came through in the clutch to win the championship, whereas Busch could not do so.
Whether or not NASCAR actually deserved a nominee for the Best Driver ESPY Award is another debate, but assuming they did, that nominee should have been Logano, not the last place finisher in a four-driver championship battle in the Championship 4.
Heck, even if we're going to toss Logano aside, Kevin Harvick tied Busch in victories last season with eight, and he even finished higher than the 34-year-old Las Vegas, Nevada native in third place in the championship standings.
Yet it's Busch who was nominated for this award.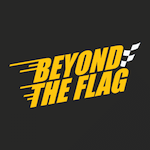 Want your voice heard? Join the Beyond The Flag team!
Write for us!
Should Kyle Busch be NASCAR's nominee for the 2019 Best Driver ESPY Award? If not, who should be the nominee? Should NASCAR even have a nominee given the fact that last year's champion was not selected anyway?