NASCAR: Hendrick Motorsports' progress a lot more than 'just one race'
Despite a recent claim by Martin Truex Jr., the progress that Hendrick Motorsports have made in the 2019 NASCAR Cup Series season is more than "just one race".
After Hendrick Motorsports' Alex Bowman secured the first victory of his NASCAR Cup Series career and the second victory for Hendrick Motorsports' and Chevrolet of the 2019 season in Sunday evening's Camping World 400 at Chicagoland Speedway, Joe Gibbs Racing's Martin Truex Jr. was quick to downplay the achievement.
Truex Jr., who finished this 267-lap race around the four-turn, 1.5-mile (2.414-kilometer) Chicagoland Speedway oval in Joliet, Illinois in ninth place after starting in 17th, was never really a factor in this race coming off a dominant victory one week prior at Sonoma Raceway.
But he believes that the "progress" that Hendrick Motorsports made to win this race and to secure solid results with all four of their drivers was not actually much "progress" and that it was "just one race".
Here is what he had to say about the matter, according to Motorsport.
"I think it's just one race. You look at these things and you come to these tracks now with this package and every track is just so different. I can't stress it enough how different it is. You only get two 50-minute practices and we came here, and we were totally lost for the first whole practice and then two-thirds of the second practice and it's like, if we had another 30 minutes, we could have been so much better.

"It's one of those things where all these tracks are so different, and they want just a different package all together that the first time here is hard to hit it. Clearly, (Hendrick Motorsports) hit it out of the park because they were fast right off the truck."
Since the race at Talladega Superspeedway in late April, there has not been a better driver than Bowman, and there has not been a more consistently fast team than Hendrick Motorsports, even with only two victories to show for it over the course of the last eight races.
Bowman's average finishing position in these eight races is a series-high 6.63, and during this span, he has recorded six top 10 finishes, of which four are top two finishes and one is his first career victories. This streak comes after he began the season with nine consecutive finishes of 11th place or lower and an average finishing position of just 18.33.
As for Hendrick Motorsports, Chase Elliott's average finishing position during this eight-race span is also one of the five best in the sport, this despite the fact that two poor late restarts in the race at Michigan International Speedway relegated him to 20th place, a mechanical issue in the race at Sonoma Raceway turned a potential top three finish into a 37th place finish and several issues at Chicagoland robbed him of a chance to win and resulted in him finishing in 11th.
During these eight races, he has still recorded five top five finishes, including a victory, and his average finishing position is 10.75, which is worse than that of only one Joe Gibbs Racing driver (Kyle Busch, 10.38). It is even better than that of Truex Jr. (11.13), whose three victories during this span still aren't enough to launch his average finishing position into the top five.
The average finishing positions of all four Hendrick Motorsports drivers during this eight-race span all rank in the top 13. Only two of Joe Gibbs Racing's four drivers can say that, and the only other team aside of Hendrick Motorsports with more than two drivers who can say that is Team Penske. The average finishing positions of their three drivers during this span all rank in the top nine.
While they have particularly come on strong recently, Hendrick Motorsports have been a lot better throughout the course of the entire season than they have been over the last few seasons as well. They took what is still a series-high six pole positions in the first 14 races, and the next highest total for a single team is four by Stewart-Haas Racing. Joe Gibbs Racing have yet to take one despite their 10 victories so far this year.
Of course, keep in mind, this "just one race" stuff is coming from the same guy who said Joey Logano "ain't winnin' the damn war" after winning last year's round of 8 playoff race at Martinsville Speedway by moving Truex Jr. out of the way for the lead late to lock himself into the Championship 4.
With a shot at retaliation late in the Championship 4 season finale at Homestead-Miami Speedway, Truex Jr. watched as Logano took the lead away from him on the high side of the track and went on to win the championship, leaving the reigning champion as the new championship runner-up.
Truex Jr. went on to deny the context surrounding this quote, but regardless, if he really does believe that Bowman's victory and Hendrick Motorsports' success at Chicagoland Speedway is a result of "just one race", he could be in for a rude awakening.
Except for maybe a small-team victory at a superspeedway, which has become less and less common lately as it is, there is really no such thing as success in "just one race" anymore, especially with the new rules package.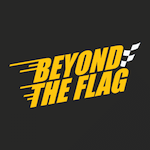 Want your voice heard? Join the Beyond The Flag team!
Write for us!
Was what Alex Bowman accomplished at Chicagoland Speedway this past Sunday "just one race" as far as Hendrick Motorsports' recent progression throughout the 2019 NASCAR Cup Series season? With all things considered, that has already been proven, yes proven, false. But what we still don't know is whether or not it will continue. That said, given how things have gone lately, it wouldn't be surprising if it does — except maybe to Martin Truex Jr.