NASCAR: Martin Truex Jr. says Hendrick Motorsports' progress 'just one race'
Martin Truex Jr. believes the progress that Hendrick Motorsports made to earn their second victory of the 2019 NASCAR Cup Series season is "just one race".
Hendrick Motorsports' Alex Bowman earned the first victory of his NASCAR Cup Series career by holding off fellow Chevrolet driver Kyle Larson late in an intense battle to close out the Camping World 400 at Chicagoland Speedway this past Sunday.
In doing so, Bowman delivered Hendrick Motorsports and Chevrolet just their second victory of the 2019 season, as Chase Elliott delivered them their first back in late April in the race at Talladega Superspeedway.
Additionally, Hendrick Motorsports' other three drivers all had solid runs, as Jimmie Johnson finished in a season-high fourth place, William Byron finished in eighth and Chase Elliott overcame two separate issues, one that dropped him two laps off the lead early and another than lost him 18 positions in the pits, to finish in 11th.
However, Joe Gibbs Racing's Martin Truex Jr., who is tied for the series-high win total through the season's first 17 races with teammate Kyle Busch with four, believes that Hendrick Motorsports' "progress" isn't actually much "progress".
Truex Jr. believes that that their success in this 267-lap race around the four-turn, 1.5-mile (2.414-kilometer) Chicagoland Speedway oval in Joliet, Illinois, which involved them leading 107 laps and running in second place to Stewart-Haas Racing's Kevin Harvick in most of the other 160, is "just one race".
Here is what he had to say about the matter, according to Motorsport.
"I think it's just one race. You look at these things and you come to these tracks now with this package and every track is just so different. I can't stress it enough how different it is. You only get two 50-minute practices and we came here, and we were totally lost for the first whole practice and then two-thirds of the second practice and it's like, if we had another 30 minutes, we could have been so much better.

"It's one of those things where all these tracks are so different, and they want just a different package all together that the first time here is hard to hit it. Clearly, (Hendrick Motorsports) hit it out of the park because they were fast right off the truck."
Hendrick Motorsports and Chevrolet have struggled since the Camaro ZL1 replaced the SS for the Chevrolet teams ahead of the 2018 season. Entering the Camping World 400, Chevrolet drivers had won just five of the 52 races that had been contested since the start of the 2018 season. Elliott was responsible for winning four of those five races, the most recent four, so Bowman's victory was undoubtedly a breakthrough for his team and his manufacturer.
But was it really "just one race"?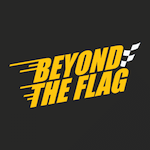 Want your voice heard? Join the Beyond The Flag team!
Write for us!
Is Martin Truex Jr. correct that Hendrick Motorsports' progress which allowed them to win the Camping World 400 is "just one race", or is he ignoring other gains that the team have made throughout the 2019 NASCAR Cup Series season and even the 2018 season to get them to this point?