Formula 1: What are current team budgets with $175M cap impending?
With a budget cap of $175 million set to be introduced along with several other regulation changes ahead of the 2021 Formula 1 season, take a look at the current budgets of the sport's 10 teams.
As speculated for a long while, several new regulation changes are set to be made to Formula 1 ahead of the 2021 season, and among those changes is a $175 million budget cap, which has been the subject of lots of controversy among teams, with some teams even threatening to leave the sport after 2020.
Such a budget would lower the combined budget of the sport's 10 teams to $1.75 billion, based on a 21-race schedule. The current combined budget of these 10 teams is nearly $1 billion more than that at a whopping $2.705 billion.
So which teams will need to reduce their current budgets, and which can afford to spend more?
Just four of these 10 teams currently spend less than $175 million, and three teams, which anybody can guess of the top of their heads, spend more than twice this amount.
With such a radical change set to take place, which teams stand to gain and lose the most with where their budgets are currently at?
NOTE: All dollar figures are from Essentially Sports. The percentages listed are percentages of all teams' budgets put together.
1. Mercedes
$484 million (17.89%)
Mercedes have won six consecutive driver and constructor championships, and considering their budget, it doesn't require a whole lot of explaining as to why.
2. Ferrari
$463 million (17.12%)
Ferrari are effectively the Mercedes with nothing to show for it, lacking a driver championship since the 2007 season and lacking a constructor championship since the 2008 season.
3. Red Bull Racing
$445 million (16.45%)
Is it really any surprise that the three teams that have combined to win the last 137 races and the last 10 driver and constructor championships make up more than half of the entire field's spending?
4. Renault
$272 million (10.06%)
And is it really a surprise of how big the drop-off is from the lowest of these three teams to the "best of the rest" in Renault?
5. McLaren
$269 million (9.94%)
Renault and McLaren are both right around the field average of $270.5 million, although due to the exemptions from the budget cap, they shouldn't be too heavily affected, if at all, from the cap.
6. Racing Point
$188 million (6.95%)
Racing Point are another team that would need to reduce their spending by the time the 2021 season rolls around if not for these exemptions, which will be outlined in detail by Beyond the Flag at a later date.
7. Haas
$173 million (6.40%)
Haas are currently the highest spending team that would be under the new budget cap.
8. Alfa Romeo Racing
$141 million (5.21%)
Alfa Romeo Racing are right where you'd expect them to be. They find themselves fighting in the mid-pack from time to time, but they haven't yet found the consistency to stay their on a regular basis to the point where they can be considered a legitimate "best of the rest" candidate.
$138 million (5.10%)
Based on how strong their 2019 season has been, Toro Rosso, effectively the Red Bull Racing junior team, win the efficiency award. Battling for fifth place in the constructor standings, they have done it with a budget that is only barely clear of being the lowest in Formula 1.
10. Williams
$132 million (4.88%)
Alas, nobody is surprised that the team with by far the slowest team on the grid over the course of the last two seasons spend the least. With just one point, and a fluky point that came as a result of another team being penalized at that, this season, Williams have a far climb just to reach the top nine teams in terms of performance. Maybe the budget cap will help — if they're still around.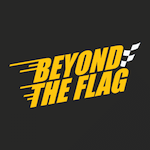 Want your voice heard? Join the Beyond The Flag team!
Write for us!
Which teams stand to gain or lose the most with the new $175 million budget cap set to be introduced in Formula 1 ahead of the 2021 season? Will the cap, coupled with all of the other changes, make the competition closer as intended?