NASCAR: Dale Earnhardt Jr. to open up the 2020 season at Daytona
Dale Earnhardt Jr. is set to serve as the honorary starter and wave the green flag to get the 2020 NASCAR Cup Series season underway with the 62nd annual Daytona 500 at Daytona International Speedway.
Two-time Daytona 500 champion and 15-time NASCAR Cup Series Most Popular Driver Award winner Dale Earnhardt Jr. may have retired from full-time NASCAR competition following the conclusion of the 2017 Cup Series season.
But that hasn't kept him away from the sport by any stretch of the imagination.
Whether it be serving as the grand marshal for the 2018 Daytona 500, driving the pace truck for the 2019 Daytona 500, driving the pace car for the 2019 Brickyard 400 or serving as an analyst for NASCAR on NBC, the 45-year-old Kannapolis, North Carolina native has hardly spent a minute away from the series in which he competed full-time for 18 seasons and won 26 races.
In 2017, he competed in the 200-lap race around the four-turn, 2.5-mile (4.023-kilometer) high-banked Daytona International Speedway oval in Daytona Beach, Florida for the 18th and final time.
Now after serving in two different roles for the race since then, he is set to serve as the honorary starter for it in 2020.
Here is what Daytona International Speedway president Chip Wile had to say about the 2004 and 2014 race winner returning to the track in a fourth consecutive different role to open up the 2020 season, according to NASCAR.
"The only thing left for Dale now is for him to sing the National Anthem prior to the DAYTONA 500. That probably won't happen. But what will happen, come February, will be another outpouring of support from race fans about Dale's involvement. There's no way to exaggerate how much he means to the fans and to NASCAR. Any role he plays on a DAYTONA 500 weekend is significant."
So, next up, signing the national anthem in 2021.
Ok, not really. In fact, Earnhardt was quick to rule that out.
"One thing is certain, I'm not doing any singing at Daytona no matter how hard they ask. But I am going to enjoy waving the green flag in February. The start of the DAYTONA 500 is a special moment in not only NASCAR but all of sports. I am truly honored to be part of that."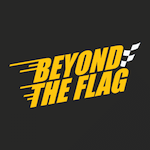 Want your voice heard? Join the Beyond The Flag team!
Write for us!
The 2019 NASCAR Cup Series just reached its conclusion on Sunday evening with Kyle Busch securing his second championship. The 2020 season is scheduled to get underway in just under 13 weeks, 89 days to be exact, on Sunday, February 16 with the 62nd annual Daytona 500 at Daytona International Speedway. Fox is set to broadcast this race live beginning at 2:30 p.m. ET.