NASCAR: Did Joe Gibbs make the right decision about 2020?
Did Joe Gibbs Racing make the right decision about their 2020 NASCAR Xfinity Series lineup featuring three unproven drivers?
In the NASCAR Cup Series, there is no better team than Joe Gibbs Racing. Coming off a season in which they placed three of their four drivers in the Championship 4, won the championship and won a modern era record 19 races throughout the 36-race season, they are the undisputed team to beat entering 2020.
But questions abound about their Xfinity Series program, particularly the readiness of their three full-time drivers to compete at a high level in 2020.
For the last two seasons, it has been Christopher Bell behind the wheel of the #20 Toyota for Coach Gibbs's team at NASCAR's second highest level. While the 25-year-old Norman, Oklahoma native did not win a championship, there was not a better all-around driver during these two seasons.
Bell won a series-high and rookie record seven races in the 2018 season en route to a Championship 4 berth, and he went on to win a series-high eight races in the 2019 season en route to another Championship 4 berth.
It had been rumored that Bell could end up being promoted to the Cup Series for the 2019 season back in 2018, but with no openings at the four-car Joe Gibbs Racing team, that appeared that it would have to wait. When the team formed a technical alliance with Leavine Family Racing, that became an option, but they ultimately confirmed Matt DiBenedetto behind the wheel of the #95 Toyota in what looked like a one-year seat rental from the start.
Indeed, it proved to be just that, and Bell is set to replace the Wood Brothers Racing-bound DiBenedetto in the 2020 season, effectively as Joe Gibbs Racing's fifth driver with them having enhanced their technical alliance with the Bob Leavine-owned organization.
That created an inevitable void in their Xfinity Series program, and it is one that they have filled with three drivers who are completely unproven and have not had much success in NASCAR thus far.
Brandon Jones is set to return for a third season behind the wheel of the #19 Toyota while Harrison Burton is set to replace Bell behind the wheel of the #20 Toyota and Riley Herbst is set to drive the #18 Toyota that had previously been driven by multiple drivers throughout each season.
Is this really the route that Joe Gibbs Racing should be taking?
Jones is the veteran of the team at age 22, and he has had minimal success despite the fact that he has competed for some of the top teams in the Truck Series and Xfinity Series. He competed in 45 races, including a combined 29 races for top-tier teams GMS Racing and Kyle Busch Motorsports, in the Truck Series, and he failed to win.
He landed at Joe Gibbs Racing in the Xfinity Series after two winless seasons driving for the top-tier Richard Childress Racing team. It took him until his 63rd start at Joe Gibbs's team and his 134th career Xfinity Series start to finally win a race. He finally won at Kansas Speedway toward the end of his second season at Joe Gibbs Racing and fourth season in the series.
While he has had a teammate finish in the top five in the championships standings in all four of his seasons at NASCAR's second highest level, including three times as a member of the Championship 4, his best finish in the championship standings in four years is only ninth place.
Burton, meanwhile, is the driver with most starts in Kyle Busch Motorsports history without a win (38). In his rookie season in 2019, he failed to qualify for the playoffs and finished in 12th place in the championship standings.
The Truck Series only had 11 drivers complete the entire season, and he finished 10th among those 11 drivers, finishing only ahead of Gus Dean of Young's Motorsports, a team nowhere near Kyle Busch Motorsports from a competitive standpoint. Team owner Kyle Busch even stated earlier this season that Burton and teammate Todd Gilliland "ain't doing shit".
While Gilliland at least ended what was the longest win drought to start a career at Kyle Busch Motorsports at 45 races despite the fact that he did not qualify for the playoffs, Burton did nothing to change that narrative.
But Gilliland ended up losing his ride, while Burton was promoted.
Burton also has experience in the Xfinity Series leading up to his rookie season having made the first nine starts of his career this year for Joe Gibbs Racing. However, his performance left a lot to be desired, as his average finish was only 16.78.
He showed speed with five top 10 finishes, including a fourth place finish at Iowa Speedway in June, and six top 10 starts, but he lacked consistency.
Finally, there is Herbst, who hasn't competed full-time in NASCAR since 2016 when he competed in the K&N Pro Series West season. He is the least experienced of these three drivers having competed in only seven Truck Series races and 10 Xfinity Series races.
In his seven Truck Series starts (five for Kyle Busch Motorsports and two for DGR-Crosley), the 20-year-old Las Vegas, Nevada native recorded an average finish of 13.43. He recorded three top 10 finishes, including a top finish of third place in this past season's October race at Talladega Superspeedway, one of his five races driving for Kyle Busch Motorsports.
Herbst competed for Joe Gibbs Racing in all 10 of his Xfinity Series starts, but he never even managed to crack the top five. He has recorded four top 10 finishes, including a top finish of sixth place in his series debut last June at Iowa Speedway. His average finish is a disappointing 15.80.
So in a combined 246 Xfinity Series and Truck Series races, these three drivers have just one victory, and that one victory was in the 178th start by the most experienced driver who accounts for 181 of these 246 starts on his own.
Did Joe Gibbs Racing make the right decision to have these three drivers occupying three of the most coveted seats in the Xfinity Series, three seats that should find themselves in championship contention? They certainly all have a lot to prove in 2020.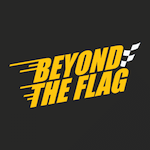 Want your voice heard? Join the Beyond The Flag team!
Write for us!
The 2020 NASCAR Xfinity Series season is scheduled to get underway on Saturday, February 15 with the NASCAR Racing Experience 300 at Dayton International Speedway, and Joe Gibbs Racing will certainly be an interesting team to watch with three unproven drivers set to compete for arguably the best team in the sport. Can they take advantage of this opportunity and prove that Joe Gibbs's decision to construct this lineup was the right one?