Indy 500: Why Fernando Alonso could end up at Honda after all
If Fernando Alonso returns to compete in this year's Indy 500 after failing to qualify in 2019, he may do so in a Honda-powered car after all.
Two-time Formula 1 champion Fernando Alonso has confirmed that he plans to be back at Indianapolis Motor Speedway to compete in the 104th running of the Indianapolis 500 in May.
The 38-year-old Spaniard is one Indy 500 win away from becoming just the second driver to win all three races of the Triple Crown of Motorsport, the other two being the Monaco Grand Prix and the 24 Hours of Le Mans.
Only Graham Hill has ever won all three.
Alonso competed in the 200-lap race around the four-turn, 2.5-mile (4.023-kilometer) Indianapolis Motor Speedway oval in Speedway, Indiana for the first time in a Honda-powered car fielded by Andretti Autosport and McLaren back in 2017.
He returned to the race in 2019 but embarrassingly failed to qualify in a Chevrolet-powered car for McLaren, which formed a technical alliance with Carlin ahead of the month of May.
There was much made about the fact that Alonso and McLaren were forced to go with Chevrolet as opposed to Honda for this effort.
It was speculated that a lot of it had to do with how their relationship with the manufacturer deteriorated over the course of their three seasons in Formula 1 together from 2015 to 2017, which included Alonso making his infamous "GP2 engine" remark out of frustration at Honda's home race, the Japanese Grand Prix, in October of 2015.
However, according to AP's Jenna Fryer, Alonso will likely run a Honda-powered car for Andretti Autosport if he does compete in this year's Indy 500, as a deal with McLaren (Arrow McLaren SP after McLaren formed a partnership with the preexisting Arrow Schmidt Peterson Motorsports) is reportedly off the table.
This report was given further backing when RACER's Robin Miller published an article in which Andretti Autosport team owner Michael Andretti was quoted as saying that a deal between his team and Alonso is "looking pretty good" for this race.
Here is what Andretti had to say about the matter.
"It's not done yet but it's looking pretty good. We want it to happen, and I've just got to figure out how to get it funded. I think we can find a sponsor, but do I roll the dice, sign him and then hope to get it funded? I really enjoy working with the guy, and I want to make it happen."
Andretti previously stated that the key to this deal would be getting the approval of Honda, and that was assumed to be the case for the reasons mentioned above.
But could those reasons only be a fraction of the puzzle — if even relevant at all — and could the fact that the other part of it — or perhaps the entire part — is now irrelevant be the reason why this deal is even a possibility?
On paper, the idea of Alonso joining Honda for the Indy 500 seems ludicrous, yet here we are looking at multiple reliable sources, including the team owner himself, reporting that it's "likely" and/or "looking pretty good".
And yet somehow, it makes sense.
Think about this. If last year's McLaren-Chevrolet entry was solely based on the past relationship between Alonso and Honda, he wouldn't have tested a Honda-powered car for Andretti Autosport at Barber Motorsports Park in September of 2018.
Make note of the fact that at the time, Alonso was competing for Toyota Gazoo Racing in the FIA World Endurance Championship. Toyota and Honda are global rivals as it is, and it goes without saying that that is the case in motorsports as well.
Why would Toyota want him driving for Honda in anything?
When Alonso turned laps around the 17-turn, 2.38-mile (3.830-kilometer) Barber Motorsports Park natural terrain road course in Birmingham, Alabama, he tested the #29 Honda that Carlos Munoz drove in the 2018 Indy 500.
Take a quick glance at this #29 machine.
Notice anything about this Honda-powered car?
Firestone logos.
Sunoco logos.
#29 decals.
Andretti Autosport logos.
But no Honda logos!
And yes, it's a Honda-powered car. He simply wasn't running Honda branding nor representing the brand in any way while on the track.
This was an observation first made by motorsports YouTuber David Land in a recent video about Toyota NASCAR Cup Series driver Kyle Busch being allowed to compete in the Indy 500, but only for a Chevrolet-powered team, not a Honda-powered team, and it makes sense no matter which way you want to analyze it.
Perhaps the hurdle preventing Alonso from competing for a Honda-powered team in the 2019 Indy 500 had nothing to do with "GP2 engine" and such.
Also, consider this. Honda never came right out and said that they would not work with Alonso in the 2019 Indy 500 over the comments made by he nor McLaren during their three plagued years together in Formula 1.
And let's be honest without ourselves. They could have, and it would have made complete sense.
Shortly after this test, Honda did confirm that they would not supply engines for an Alonso Indy 500 entry in 2019.
Indeed, they did not.
But also shortly after this test, Andretti insisted that Honda had no issue with Alonso. Here is what he had to say, according to Autosport.
"Honda has no issues with Alonso."
Short, sweet and to the point.
And, above all, true, to the point where a Honda spokesperson even backed his claim.
"Alonso is one of the premier racing drivers of this generation, and we very much enjoyed working with him at the 2017 Indianapolis 500. Having Alonso as a driver would be an obvious benefit for any team or manufacturer."
So are we going to go on a years-old Honda rumor that has not once been supported by Honda or anyone close to Alonso, or take the facts for what they are?
Sure, there does still seem to be a reluctance from Honda to work with McLaren, hence why Arrow Schmidt Peterson Motorsports ended their contract with Honda one year early to partner with McLaren as a Chevrolet-powered team.
But at no point did that have anything to do with Alonso.
You could say the same about the Chevrolet Indy 500 deal as it pertains solely to McLaren, but at that point, Alonso was still a Toyota driver. So again, that too may have had absolutely nothing to do with Alonso.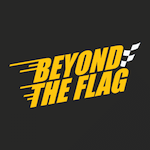 Want your voice heard? Join the Beyond The Flag team!
Write for us!
Make no mistake about it. Fernando Alonso, who is no longer tied to Toyota, in anything other than a Honda-powered Andretti Autosport car this May would be a shock. It seems like only a matter of time before this rumor is put to bed and this entry is confirmed, and won't it be quite entertaining to see how the "He can't be in a Honda! GP2 engine!" crowd reacts when it is?