NASCAR: Todd Gilliland lands Truck ride with Front Row Motorsports
After months of speculation about his future in NASCAR, Todd Gilliland has landed a ride with Front Row Motorsports for the 2020 Truck Series season.
Leading up to the conclusion of the 2019 NASCAR Truck Series season, Todd Gilliland's future with Kyle Busch Motorsports was in doubt, and for plenty of reasons, most notoriously his profanity-laced outburst at team owner Kyle Busch following his maiden win at Martinsville Speedway in late October.
Sure enough, Kyle Busch Motorsports overhauled their driver lineup, replacing Gilliland and the Xfinity Series-bound Harrison Burton with Raphael Lessard and Christian Eckes, leaving the 19-year-old Sherrills Ford, North Carolina native without a ride.
There was a lot of speculation about Gilliland's future, especially after Busch made the remark earlier in the year that if you can't cut it in his equipment, you're going to have a tough time making it in NASCAR.
Fortunately for Gilliland, his father David owns Truck Series team DGR-Crosley. However, nearly two months into the three-month offseason between the 2019 and 2020 seasons, Gilliland hadn't yet been confirmed by that team, which he refused to refer to as a fallback option despite mounting speculation that it is where he would end up, effectively by default.
Now we know why.
Front Row Motorsports, which compete full-time in the Cup Series, announced that they will be expanding to the Truck Series beginning in the 2020 season and that they will be doing so with Gilliland behind the wheel of the #38 Ford.
Here is what Gilliland had to say about this opportunity, according to his website.
"I'm really looking forward to racing an F-150 in the Truck Series this year with Front Row Motorsports as part of the Ford family. I've been around [team owner] Bob Jenkins and the whole Front Row crew for a long time growing up with my dad racing for them. The talent that they've brought in for my program is really exciting. I know or have worked with almost every person that's on my team this year at some point in my career. That helps tremendously in building relationships and trust with each other.

"Car numbers are important to a driver because they are essentially your identity when you're on track. It's cool to think about a Gilliland being back in the No. 38, and I'm really proud to be able to drive the same number that my dad and grandpa did."
He added on his Facebook account that he and the team have been working on this deal for quite a while now, and today just marks the exciting day on which they can finally discuss it publicly.
Here is what Bob Jenkins had to add.
"We're all very excited for this expansion. I've watched Todd grow up in this sport and have seen the talent he brings firsthand. Not only does he come from a racing family, but he's got the natural ability of a winning driver. I'm confident that having him drive in our debut season will be a great success."
Gilliland has competed in 48 Truck Series races over the course of three seasons, including two seasons as a full-time driver, although he did miss four races in his first full-time season in 2018 because he was under 18. He made all of these 48 starts at Kyle Busch Motorsports, although he never qualified for the playoffs with the team.
His lone win, as mentioned above, came at Martinsville Speedway this past October, and he recorded a total of 26 top 10 finishes during his tenure with the team, including 12 top five finishes. His average career starting position is 7.8 and his average career finishing position is 11.4, and he has led 280 of the 6,775 laps that he has completed.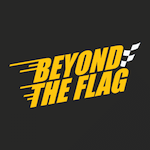 Want your voice heard? Join the Beyond The Flag team!
Write for us!
The 2020 NASCAR Truck Series season is scheduled to get underway just over one month from now on Friday, February 14 with the NextEra Energy 250 at Daytona International Speedway. This race is set to be broadcast live on Fox Sports 1 beginning at 7:30 p.m. ET.