NASCAR Cup Series: Erik Jones signs contract extension with Joe Gibbs Racing
After months of speculation, it's finally official; Erik Jones has signed a contract extension to drive for Joe Gibbs Racing in the 2020 NASCAR Cup Series season.
The subject of Erik Jones's contract with Joe Gibbs Racing has been a hot topic throughout the 2020 NASCAR Cup Series season, especially with the team's Xfinity Series superstar, Christopher Bell, seeking a promotion to the Cup Series.
However, while there was speculation that Jones may be replaced behind the wheel of the #20 Toyota next year, the 23-year-old Byron, Michigan native insisted on multiple occasions that he is not worried about a contract extension, many times indicating that he and Joe Gibbs Racing were "close" to an agreement.
Team owner Joe Gibbs recently hinted that Jones would return to the team next season, and earlier this week following his second career victory at Darlington Raceway, he stated that he "has a deal" with the organization.
Now it's official; Jones has signed a contract extension to continue driving the #20 Toyota in the 2020 season as a teammate to Denny Hamlin, Kyle Busch and Martin Truex Jr.
Here is what Jones had to say about the matter, according to NASCAR.
"I'm so happy to finally have my plans for 2020 confirmed and to talk about it. I'm excited to be staying with Joe Gibbs Racing and the 20 team and to continue the success that we have built over the last two years in the Cup Series. I put my heart and soul into this and this race team. This is my living and how I want to make a career and what I want to do. I've been racing with JGR since 2014 and it's really cool to be able to continue with the foundation we've built over the years and hopefully win more races and contend for championships together."
Here is what Gibbs had to add.
"Erik has accomplished so much in our sport already and yet, he really is just at the start of a long career. He's been a part of Joe Gibbs Racing for almost his entire professional career and we're excited to see what the future holds for him."
Jones has driven for Joe Gibbs Racing since the 2014 season when he drove part-time for them in the Xfinity Series, and he has driven for Toyota throughout his entire NASCAR career going back to the 2013 season when he drove part-time for Kyle Busch Motorsports.
Jones landed his first full-time NASCAR ride in the Truck Series with Kyle Busch Motorsports in the 2015 season, where he won the championship. He was then promoted to Joe Gibbs Racing's Xfinity Series team for the 2016 season, and after finishing in fourth place in the championship standings, he was sent to the Joe Gibbs Racing-affiliated Furniture Row Racing team for the 2017 Cup Series season.
After the 2017 season, Jones replaced Matt Kenseth behind the wheel of the #20 Toyota. Since becoming a full-time Cup Series driver for Joe Gibbs Racing, he has competed in 61 races and secured the first two victories of his career. He has collected 31 top 10 finishes, of which 18 are top five finishes, and one pole position.
After finishing in 15th place in the 2018 championship standings following his first playoff appearance, Jones has taken a step forward this season. He sits in an 11th place tie in the standings, and with seven top three finishes through the 36-race season's first 25 races, he trails only Busch and Truex in that category.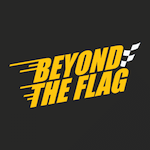 Want your voice heard? Join the Beyond The Flag team!
Write for us!
While it has been common knowledge for quite some time that Erik Jones is set to return to Joe Gibbs Racing for the 2020 NASCAR Cup Series season, the fact that it is now confirmed means that the domino has officially fallen and we can look toward other potential contract agreements that may end up being signed as a result of it, especially since Joe Gibbs Racing figure to play an even bigger role in Silly Season.