Formula 1: That time Jacques Villeneuve said Sebastian Vettel would make Charles Leclerc cry
1997 Formula 1 champion Jacques Villeneuve was recently in the news for making yet another controversial statement, this one about racing simulators. Let's not forget what he said about Charles Leclerc last year.
Perhaps most recently recognized for his bizarre hot takes, 1997 Formula 1 champion Jacques Villeneuve offered his opinion on young drivers' "assessment of danger" in the wake of the tragic Formula 2 crash that took place last Saturday at Circuit de Spa-Francorchamps and killed 22-year-old Anthoine Hubert.
The 48-year-old Canadian blamed, without evidence (as usual), racing simulators for young drivers' behavior on the race track, a remark that pretty much everybody not named Jacques Villeneuve took exception to.
Among the most notable critics of Villeneuve's baseless claim was Mercedes-AMG Petronas Motorsport's Lewis Hamilton, who is actually the second oldest active Formula 1 driver. How Hamilton responded illustrated a clear disdain toward the fact that Villeneuve would make such a claim.
Here is how Hamilton responded, according to Motorsport.
"I don't really agree with a lot of the opinions of that individual and I don't know if anyone [does]. I personally don't listen to that individual's opinion."
Considering what else happened at Circuit de Spa-Francorchamps this past weekend, now is a good time to reflect on what Hamilton is saying and why.
Baseless claims are nothing new from Villeneuve, and the 34-year-old Briton, like most other drivers and fans, is well aware of that.
In last Sunday's Belgian Grand Prix, first-year Scuderia Ferrari driver Charles Leclerc secured the first victory of his Formula 1 career by holding off a hard-charging Hamilton as the laps wound down in this 44-lap race around the 19-turn, 4.352-mile (7.004-kilometer) road course in Stavelot, Belgium. This victory was Ferrari's first victory of the 2019 season, and it came after an altogether dominant weekend for Leclerc.
But while Leclerc was victorious, the win drought of teammate Sebastian Vettel, was extended to 21 races, which spans more than one year.
Yet before Ferrari confirmed Leclerc as the replacement for Kimi Raikkonen ahead of the 2019 season, Villeneuve stated that Raikkonen deserved to retain his seat at Ferrari.
In doing so, he stated that it was "end in tears" for Leclerc if he were to be promoted to Ferrari from Alfa Romeo Sauber, and he stated that Vettel would "destroy him" and "try to eat him alive".
Here is what Villeneuve had to say about the matter last August, according to Formula 1.
"Put a young 'cub' next to Vettel and what will Vettel do? He'll try to eat him alive. Either he will destroy the young cub or it will end in tears and the whole team will end up going slower within two years. That's not constructive."
With all things considered, Leclerc probably should have three victories by now.
An engine failure late in the Bahrain Grand Prix cost him a dominant victory, and a poor tire strategy in the Austrian Grand Prix allowed Aston Martin Red Bull Racing's Max Verstappen to chase him down and pass him for the lead with under three laps remaining. Leclerc started from the pole positions in both of these races.
Vettel, meanwhile, blew his best chance at a victory in the Canadian Grand Prix by going off the track with the lead and reentering in what the stewards perceived as a dangerous manner, as he caused second place Hamilton to take evasive action to avoid a collision.
Vettel, who has made critical errors far too often over the last few seasons, crossed the finish line as the winner, but he was issued a five-second time penalty, promoting Hamilton to first place.
And best of all — get this.
Leclerc didn't cry about it!
No wonder Hamilton doesn't listen to this particular individual's opinion.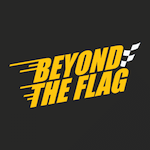 Want your voice heard? Join the Beyond The Flag team!
Write for us!
We all say stupid things from time to time, but the next time Jacques Villeneuve offers a controversial hot take that holds absolutely no water, it may be worth reminding yourself of how he literally stated that Sebastian Vettel would make Charles Leclerc cry if Ferrari promoted the latter to the team for the 2019 Formula 1 season.