NASCAR: 3 things to look for in Jimmie Johnson's big announcement
Jimmie Johnson's NASCAR Cup Series future is set to be known by Hendrick Motorsports within the next four to six months. Here are three things to look for when that news is made public.
Seven-time NASCAR Cup Series champion Jimmie Johnson revealed this past week in an interview with NASCAR on NBC's Jeff Burton that aired on NBC before Sunday afternoon's playoff race at Kansas Speedway that Hendrick Motorsports will know his plans for beyond the 2020 Cup Series season within the next four to six months.
There have been many questions about the future of the 44-year-old El Cajon, California native in the Cup Series, especially since he is currently riding a career-long win drought of 91 races. He had never previously gone 25 consecutive races without a win at any point since his career began in the 2001 season.
Many of the questions about Johnson's future should naturally be answered when he makes his big announcement between four and six months from now.
Four to six months is still quite a ways off yet, but it will be here before most of us know it. Four months from now brings us roughly to the 2020 season-opening Daytona 500 at Daytona International Speedway.
With that in mind, what are three things to look for when Johnson's announcement is made public?
1. Retirement?
Johnson's current contract with Hendrick Motorsports, which he signed in June of 2017, runs through the 2020 season. Despite the fact that primary sponsor Ally Financial signed a contract to remain on the #48 Hendrick Motorsports Chevrolet on a full-time basis through the 2023 season, no new driver deal was announced.
After Hendrick Motorsports confirmed this extension with the first-year primary sponsor, which initially signed with the team through the 2020 season, Johnson hinted that the 2020 season could be his last. Will he confirmed that?
2. One-year contract extension?
Based on the fact that a driver deal wasn't announced along with Ally Financial's contract extension with Hendrick Motorsports, it is clear that Johnson's chances of still being in the Cup Series in the 2023 season are slim, if they even exist.
But that doesn't necessarily mean that his current contract will be his last. While he did state that the 2020 season could be his last, he also did not rule out competing for another two seasons, and he remains insistent that despite his struggles in recent years, he is still hungry and the fire still burns in him.
He has also stated that he is in a position where Hendrick Motorsports will allow him to keep driving if he wants to. After winning seven championships with Johnson behind the wheel of the #48 Chevrolet, can you really blame them, regardless of how long it has been since he was last in victory lane?
3. Post-NASCAR racing plans
This will be something to look for more so if Johnson announces that he will retire after the 2020 season, but based on recent reports about Johnson and certain things that he has stated himself about what he wants his post-NASCAR racing career to look like, it could very well be something he discusses even if he ends up signing a contract extension with Hendrick Motorsports.
Johnson has made it clear that he wants to compete in open-wheel racing at some point after retiring from NASCAR, and he has even gone as far as saying that he hopes to compete in road course races in IndyCar. There are multiple teams that would be more than willing to give him a shot.
Will he have something lined up within the next four to six months? Maybe, maybe not. That's for him to decide, just like everything else touched upon in this article.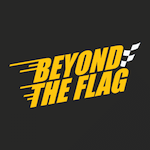 Want your voice heard? Join the Beyond The Flag team!
Write for us!
What does Jimmie Johnson's future hold, particularly as it pertains to beyond the conclusion of the 2020 NASCAR Cup Series season? At this point, it's all speculation, but Johnson is set to change that within the next few months.