NASCAR: What to watch for in 2021 Silly Season
Silly Season for the 2021 NASCAR Cup Series season promises to be a crazy one. What will be some of the focal points of it?
The 2020 NASCAR Cup Series driver lineup still has holes in it, but all of the holes at the big teams have been filled, and for all intents and purposes, we are officially in the countdown stages from the 2019 season until the 2020 season.
Silly Season, however, never slows down. If it's not revolving around the upcoming season, it has already moved on to the following year, and it seems to start earlier and earlier every year.
The Silly Season for the 2021 season promises to be a crazy one, and there are several things to look out for throughout the 2020 season that could play a role in it.
First of all, the elephant in the room: the #48 Chevrolet for Hendrick Motorsports. Who will drive it in 2021? There have literally been dozens of names linked to replace seven-time champion Jimmie Johnson after the 2020 season even since he announced that he will be retiring from full-time competition next year.
There are some uncertain futures at the sport's other top teams as well. Joe Gibbs Racing's future seems to be pretty set. Kyle Busch recently signed a long-term contract with the team, and as long as Martin Truex Jr. and Denny Hamlin keep performing on a high level, they appear to be in rather favorable situations within the team and with their sponsors.
There is a question, however, about the future of Erik Jones. There was speculation that he would be replaced by Christopher Bell behind the wheel of the #20 Toyota in 2020. But after winning at Darlington Raceway, he officially signed a one-year contract extension with the team.
However, that's just it; it was a one-year contract extension with the team, not a long-term deal. Bell is set to drive the #95 Toyota for the Joe Gibbs Racing-affiliated Leavine Family Racing in 2020, and it is not out of the question for him to replaces Jones if he performs at a high level in 2020 and Jones struggles.
Stewart-Haas Racing perhaps face the most uncertainty of all, as they should; they haven't kept the same driver lineup from one year to the next since between the 2015 and 2016 seasons, and that won't change in 2020 with Cole Custer set to replace Daniel Suarez behind the wheel of the #41 Ford.
Kevin Harvick should be back in 2021; he plans on returning and has shown zero signs of decline, even at almost 44 years of age. But Aric Almirola and Clint Bowyer, who both struggled in 2019 and did not find victory lane after doing so on a combined three occasions in 2018 but were confirmed by the team for the 2020 season, are set to enter contract years. Could the team release one or perhaps both of them ahead of 2021?
Kyle Larson has long been linked to a Stewart-Haas Racing seat ever since team co-owner Tony Stewart revealed in 2015 that he would be retiring after 2016 and that he wanted Larson behind the wheel of the #14 Ford in 2017.
Larson is set to enter a contract year with Chip Ganassi Racing in 2020 while Kurt Busch is under contract with the team through the 2021 season.
Would Larson leave the team for Stewart-Haas Racing, setting up a possible promotion for Ross Chastain, who was slated to drive full-time for Chip Ganassi Racing in the 2019 Xfinity Series season before that fell through, to join the team?
Larson is one of the many drivers who have been linked to the #48 Chevrolet as well, so don't rule that out, either.
Corey LaJoie, who drove for Go Fas Racing in the 2019 season, was recently confirmed by the team for the 2020 season. Go Fas Racing formed a technical alliance with Stewart-Haas Racing for the 2020 season, and LaJoie stated even before that was confirmed that he hoped to return to the #32 Ford. With that slated to happen, could he be looked at as a possible driver for the four-car Stewart-Haas Racing team in 2021?
Chase Briscoe drove for Stewart-Haas Racing in the 2019 Xfinity Series season, and provided he returns next year, he should be one of the championship favorites. Could they also look to promote Briscoe like they did Custer?
As for Team Penske, Joey Logano is under contract through the 2023 season. Both Brad Keselowski and Ryan Blaney have been mentioned as possible replacement candidates for Johnson, but it would be somewhat surprising not to see both of them back with Roger Penske's team in 2021.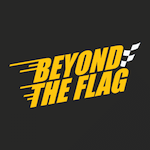 Want your voice heard? Join the Beyond The Flag team!
Write for us!
The offseason between the 2019 and 2020 NASCAR Cup Series seasons is nowhere near its halfway mark, but the Silly Season discussions about the 2021 season have already begun to heat up, and justifiably so. With the 2020 driver lineup almost completely confirmed, what will the 2021 lineup look like?