NASCAR: Stewart-Haas Racing the team to watch in 2021 Silly Season
In a Silly Season that figures to be quite a chaotic one throughout the 2020 NASCAR Cup Series season for 2021, Stewart-Haas Racing will be the team to watch.
The offseason between the 2019 and 2020 NASCAR Cup Series seasons is still young, and there are still several open seats remaining in next year's driver lineup.
But Silly Season seems to start earlier and earlier every year, and that won't change in 2020.
It especially won't change at top-tier teams with there being multiple drivers under contract through no longer than the end of the year, and that is the case for Stewart-Haas Racing.
The four-car Ford team always seem to be undergoing changes. They have not maintained the same driver lineup from one season to the next since between the 2015 and 2016 seasons when they retained Kevin Harvick, Danica Patrick, Tony Stewart and Kurt Busch.
Stewart retired after 2016 and was replaced by Clint Bowyer. Patrick retired after 2017 and was replaced by Aric Almirola. Busch left the team and joined Chip Ganassi Racing after 2018 and was replaced by Daniel Suarez. Now Cole Custer is set to replace Suarez.
The only thing known about their driver lineup for the 2021 season is that Harvick, their lone constant over the last few years, is slated to return, as he is still performing at a championship level year after year and has no plans to retire before that time.
Almirola and Bowyer are both set to return to the team in 2020, but neither one has a contract to return after that. They won a combined three races in 2018, and both advanced to the round of 8 of the playoffs. But in 2019, they did not win at all, and Almirola was eliminated in the round of 16. Bowyer was eliminated in the round of 12.
So what will the team of seemingly constant change alter after 2020?
Kyle Larson, who currently drives for Chip Ganassi Racing and is set to enter a contract year, has long been linked to a Stewart-Haas Racing. Team co-owner Tony Stewart revealed in 2015 that he would be retiring after 2016, and he revealed that he wanted Larson behind the wheel of the #14 Ford in 2017.
Unfortunately due to timing, that didn't work out, and Stewart ended up confirming Bowyer for that ride. But could Larson make the switch to Stewart's team in 2021?
Corey LaJoie could also be in the mix. He drove for Go Fas Racing in the 2019 season and has been confirmed at the team for next year. Go Fas Racing formed a technical alliance with Stewart-Haas Racing for the 2020 season, so if he does return and does an impressive job in 2020, could he be seen as a potential candidate to drive for Stewart-Haas Racing in 2021?
Don't forget Chase Briscoe, either; he drove for Stewart-Haas Racing in the 2019 Xfinity Series season and finished in fifth place in the championship standings. If he returns in 2020, he will be one of the championship favorites and should win quite a few races.
Could Stewart-Haas Racing promote him directly to their four-car Cup Series team like they did with Custer? The 2016 ARCA Menards Series champion is a proven winner in both the Truck Series and the Xfinity Series despite the fact that he has only driven full-time in two seasons, and at 24 years old, it's not like they'd be promoting a teenager.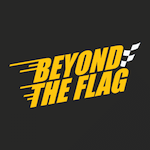 Want your voice heard? Join the Beyond The Flag team!
Write for us!
Stewart-Haas Racing changing their lineup from one NASCAR Cup Series season to the next is nothing new, and it is set to take place once again ahead of the 2020 season. But what will their 2021 driver lineup look like? There are numerous possibilities at this point, and it is still anybody's guess.